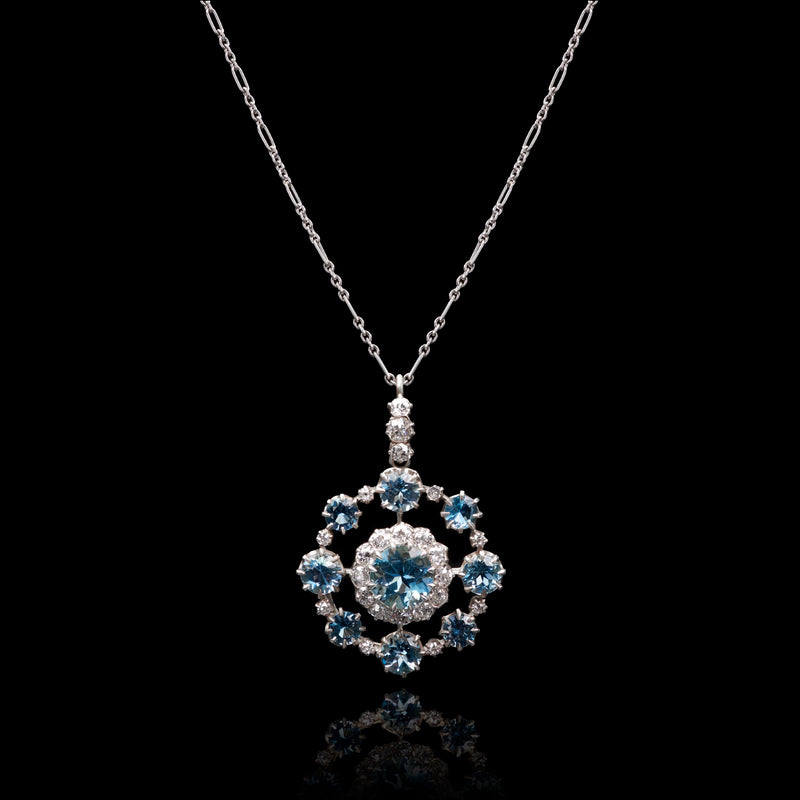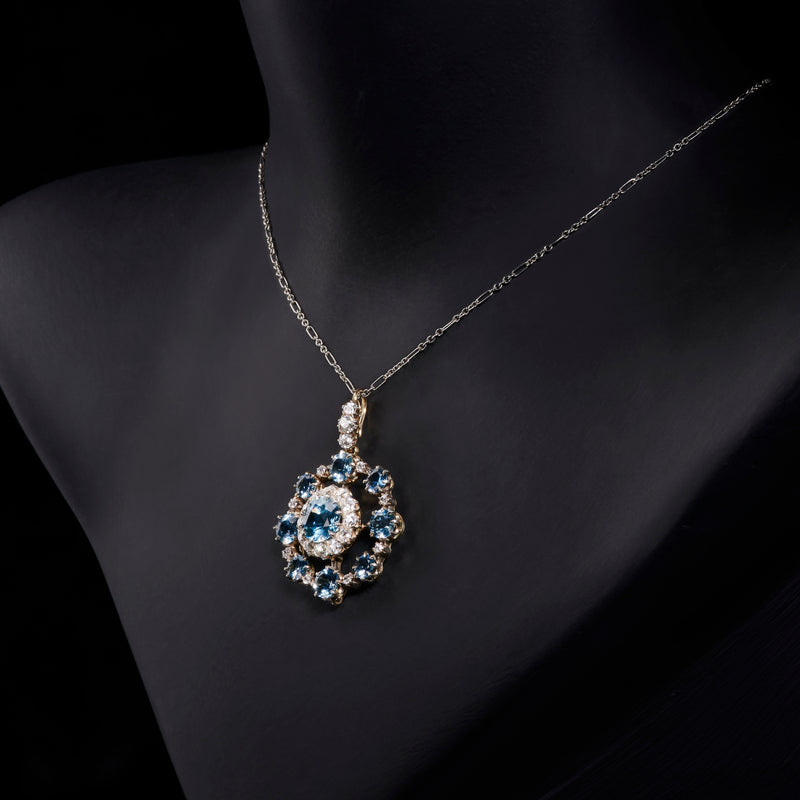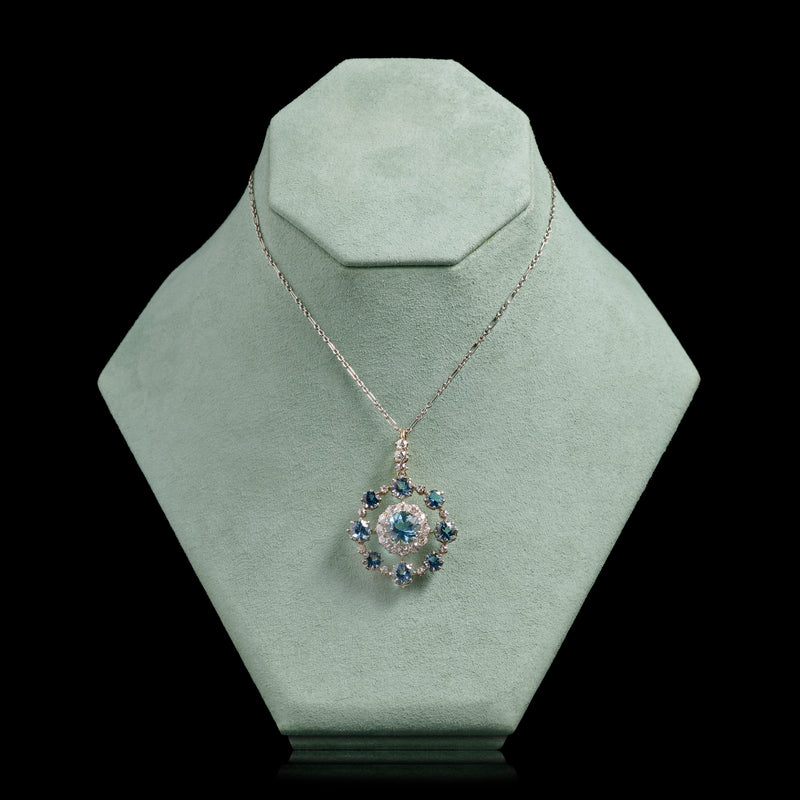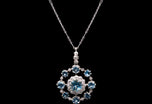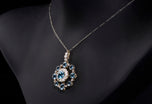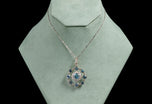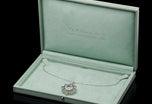 An Antique Aquamarine & Diamond Circlet Cluster Pendant
Quite simply lovely, this antique jewel has achieved a perfect balance between the wonderful deep vibrant sky blue of the Aquamarines and the twinkling whiteness of the old cut diamonds. 
The gold and silver mount was ingeniously thought out and gives the illusion of the central cluster floating in space within an orbiting surround of eight Aquamarines, and eight tiny old cut diamonds. It has a visual lightness that is absolutely charming. 
It is quite probable that the first recipient of this treasure wore it on a velvet ribbon, which would be a delight. We have found in our stock an all platinum fetter and five chain which shares that visual openness. The chain is priced separately and costs £888.
Original antique velvet case available.
Read more