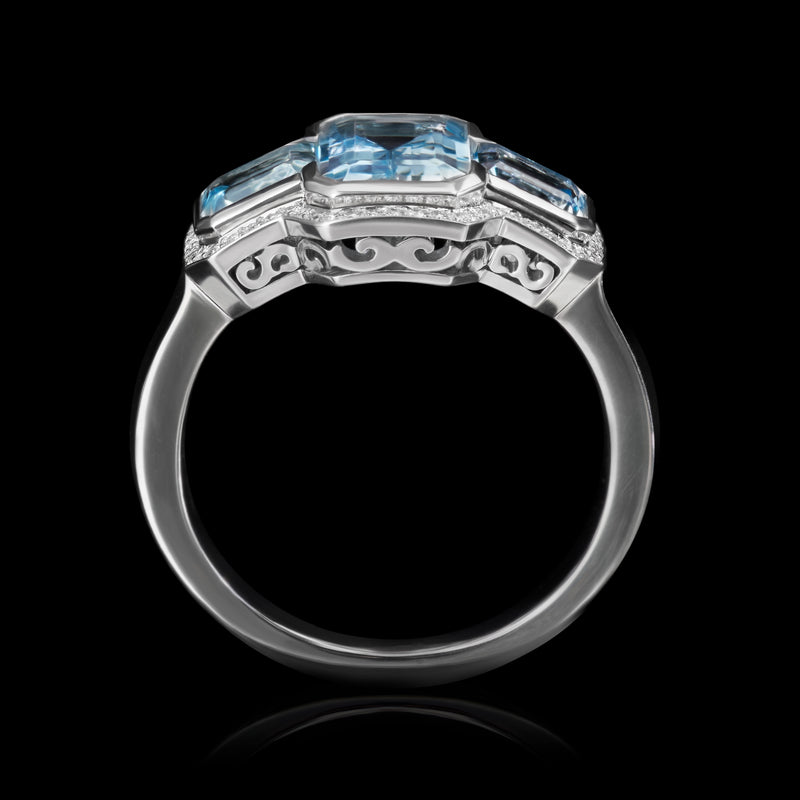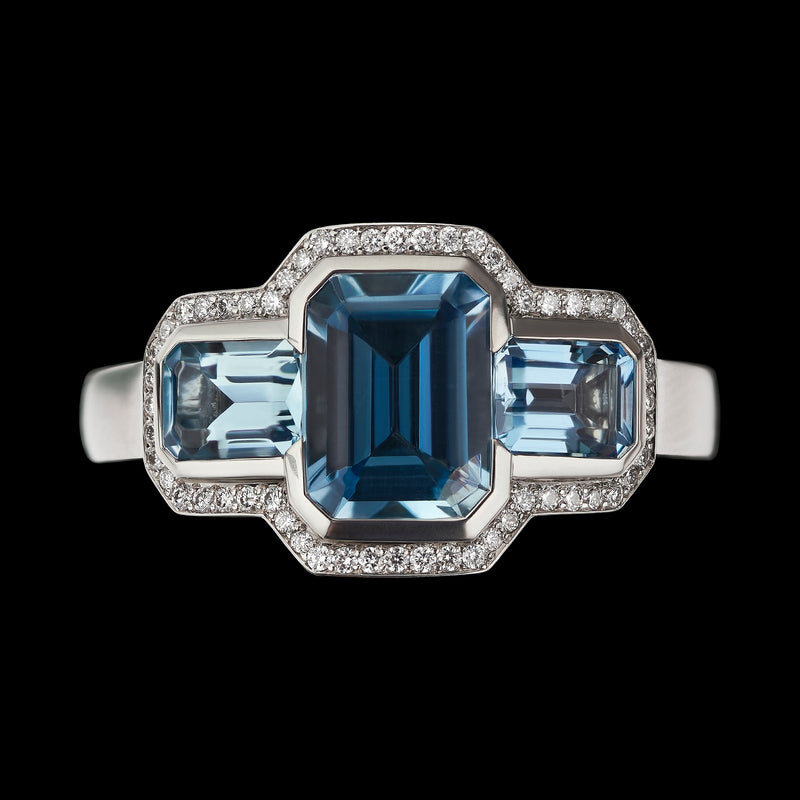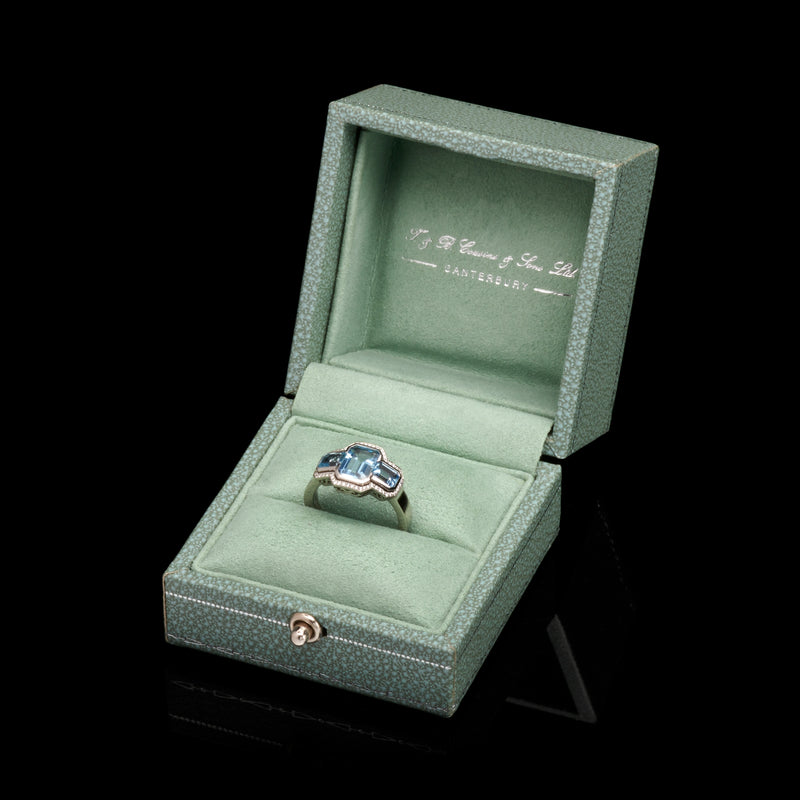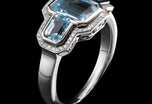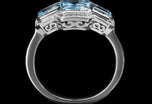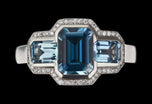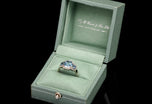 An Aquamarine Triple Cluster Half Hoop Ring
It is the crisp geometry of this ring that is so appealing, firstly in the bevelled mirror like facetting of the emerald cut crystal clear aquamarines, and then in the accuracy of the very precise diamond surround.
The three 'ice blue' aquamarines in total weigh 1.89 carat. There are 36 brilliant cut diamonds with a total weight of 0.13 carat, all are E colour, VS clarity. The mount is all platinum, and evokes the style and elegance of the 1930's. 
A streamlined sophisticated sensation in ice blue and dazzling white; wonderful. 
So pleased are we with the finished result of the concept of this lovely ring, that we thought that we would make another capturing a similar character, but with three wonderfully reflective emerald cut diamonds. The new ring is equally delightful, it has the very essence of this ring, but with an exceptional white diamond array to the centre, so if you are taken with this ring, please do not forget to ask to see its dazzling all diamond cousin.
Read more
Product Reference: 021 003 0034
£7,350.00