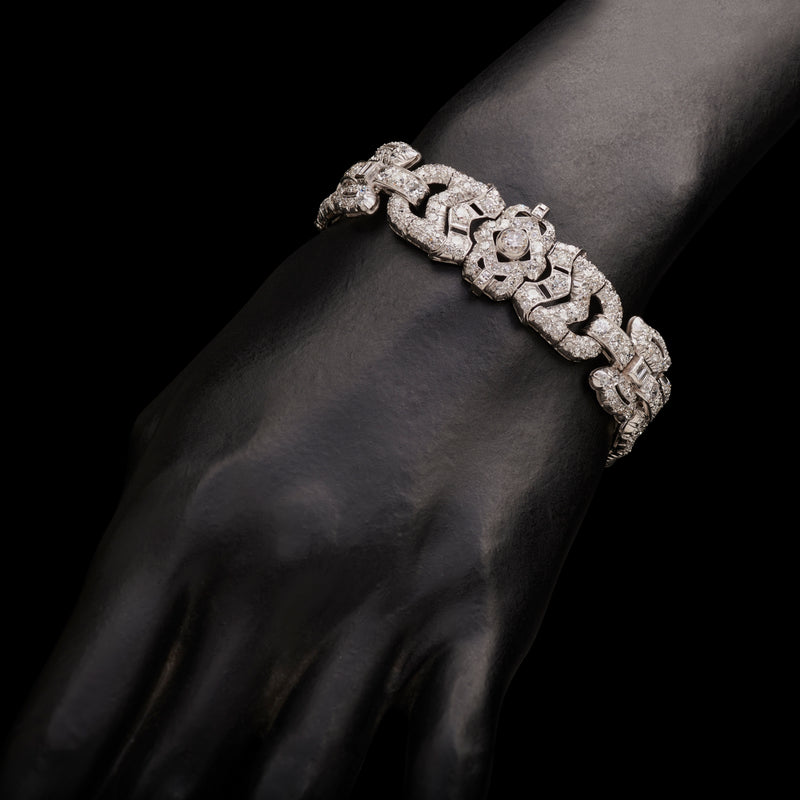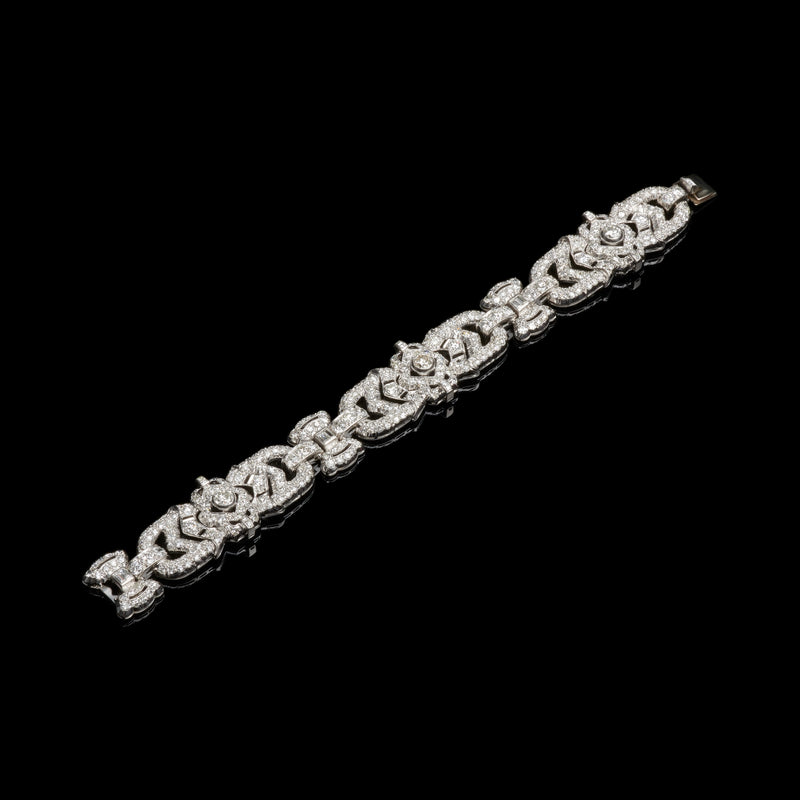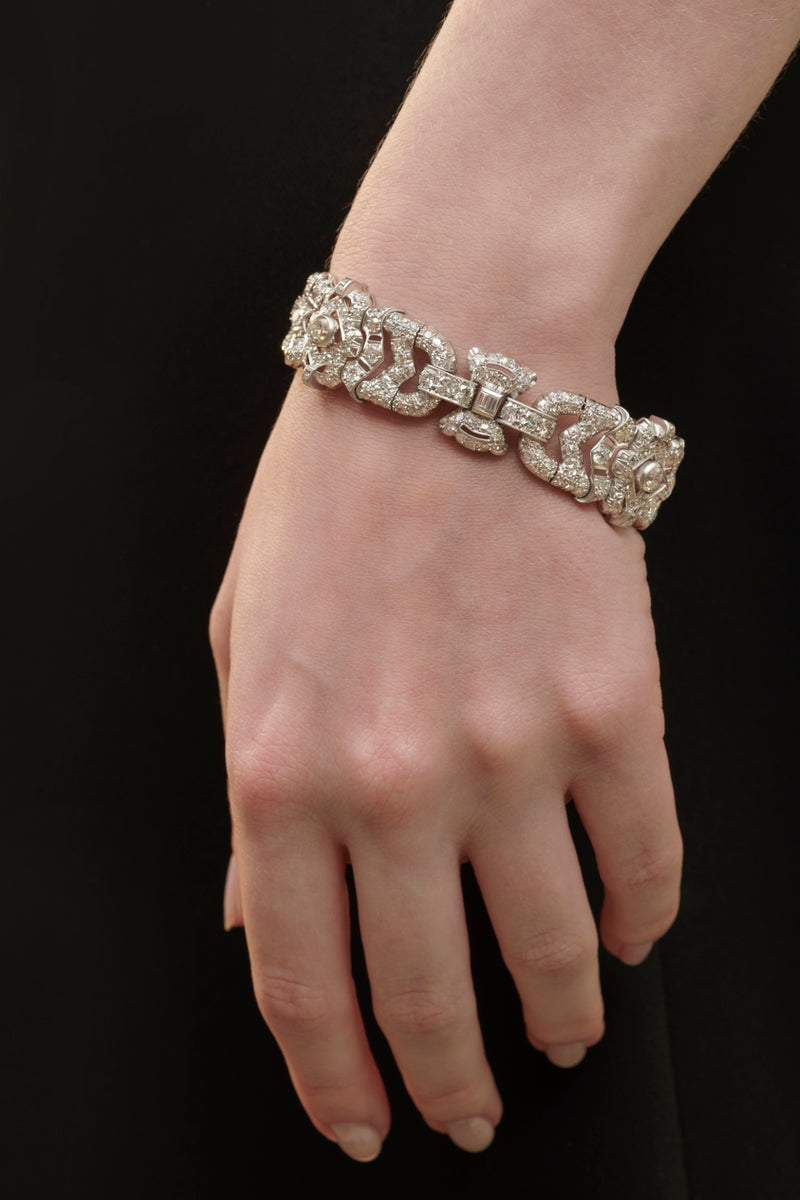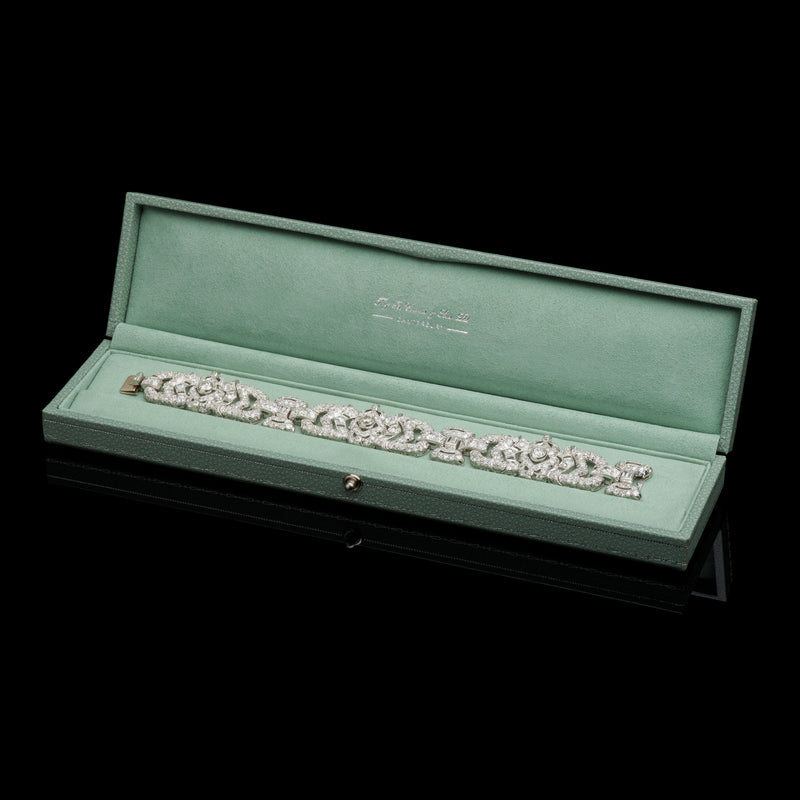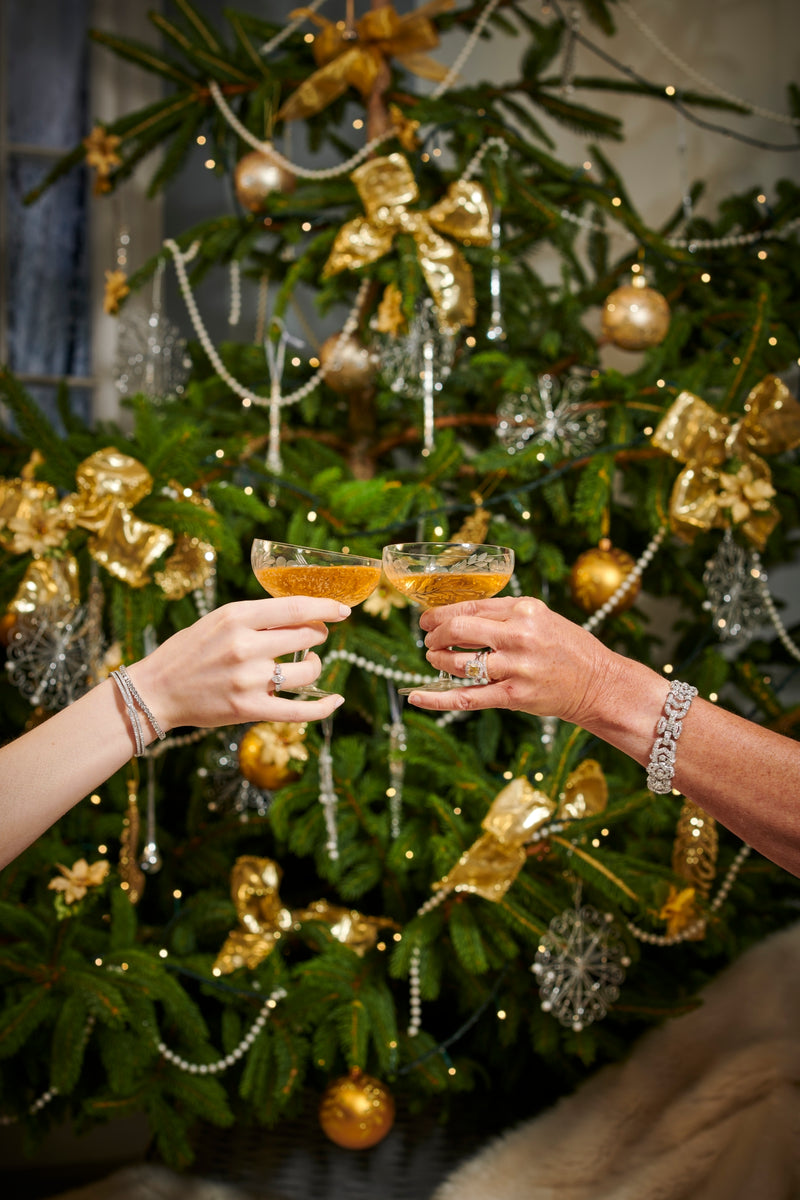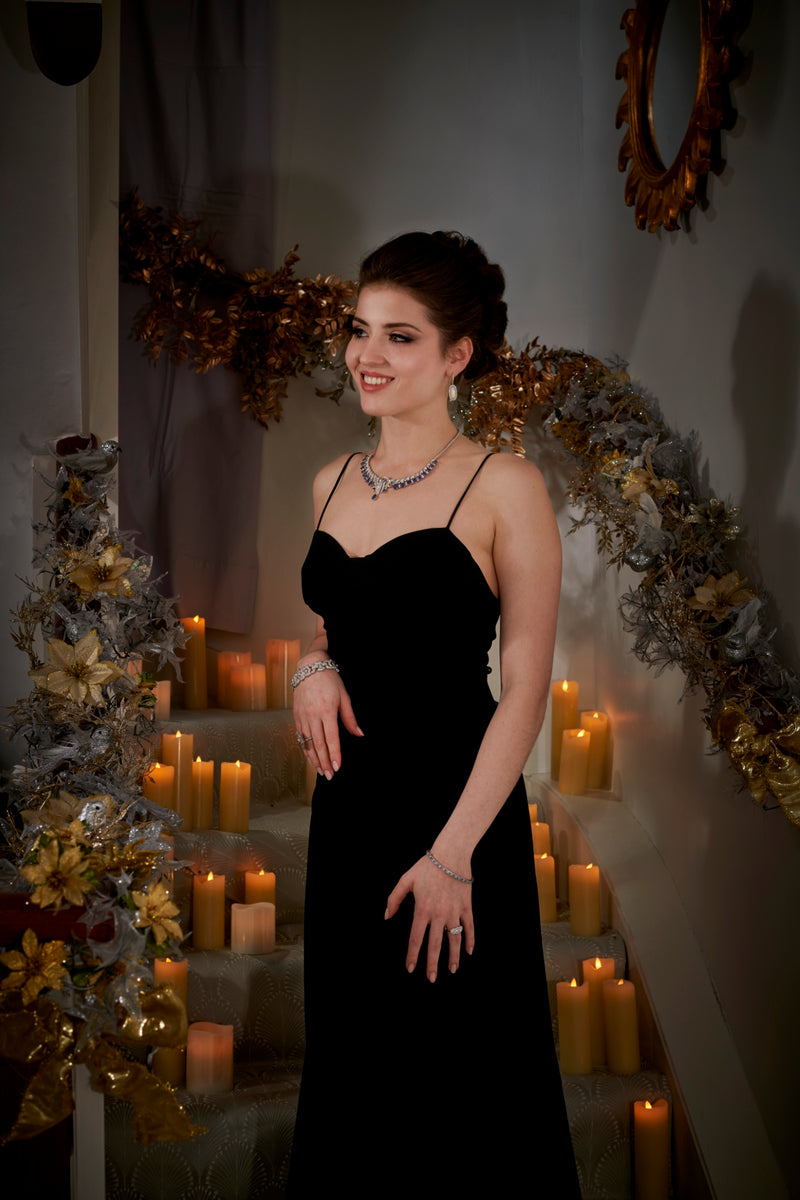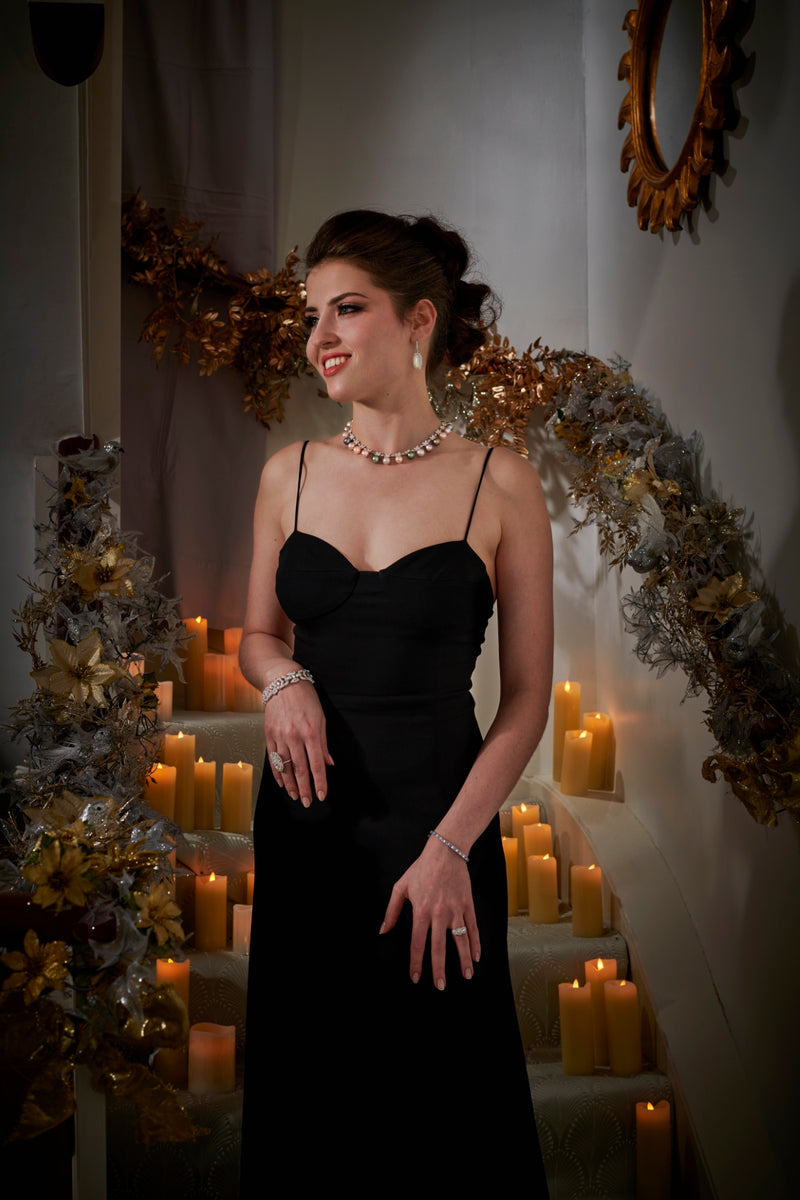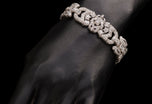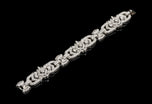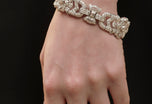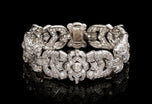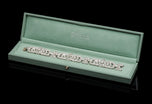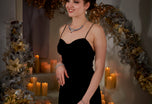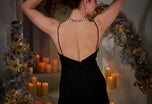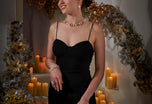 An Art Deco diamond bracelet, made in the 1930s.
Picture if you will an imaginary scene…. A young Englishman in Paris in the 1930s weaves a path through the traffic on his way to collect the bracelet he has commissioned for his sweetheart. He has been bold and requested the very latest fashion; the last word in Parisian chic and sophistication. The jeweller has assured him that this will be something very special, a piece of 'Haute Bijouterie'.
The jeweller passes him a beautiful leather case, he presses the clasp, and beholds this spectacular bracelet for the first time. His anxiety evaporates, the piece  surpasses all his expectations, it is a delight to the beholder.
The bracelet has 411 diamonds of old European, old eight, old square, and old baguette cuts, with an estimated total weight of 14.91 carats. The mount is a piece of three dimensional art, and is crafted in platinum and 18 carat white gold.
The sparkle of the diamonds was only rivalled by the sparkle of the recipient's eyes when that eager young man put the bracelet on their wrist.  
Please enquire with Cousins for the price.  
Read more