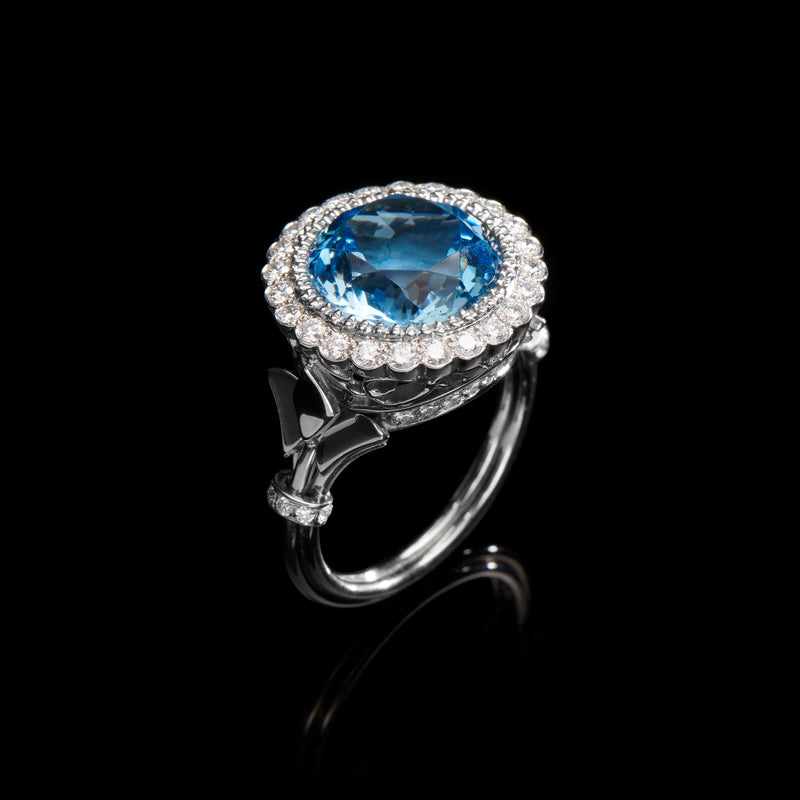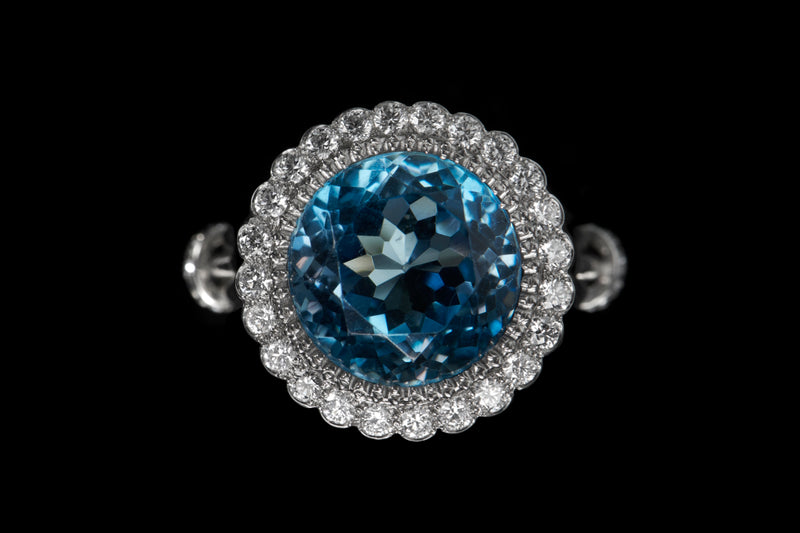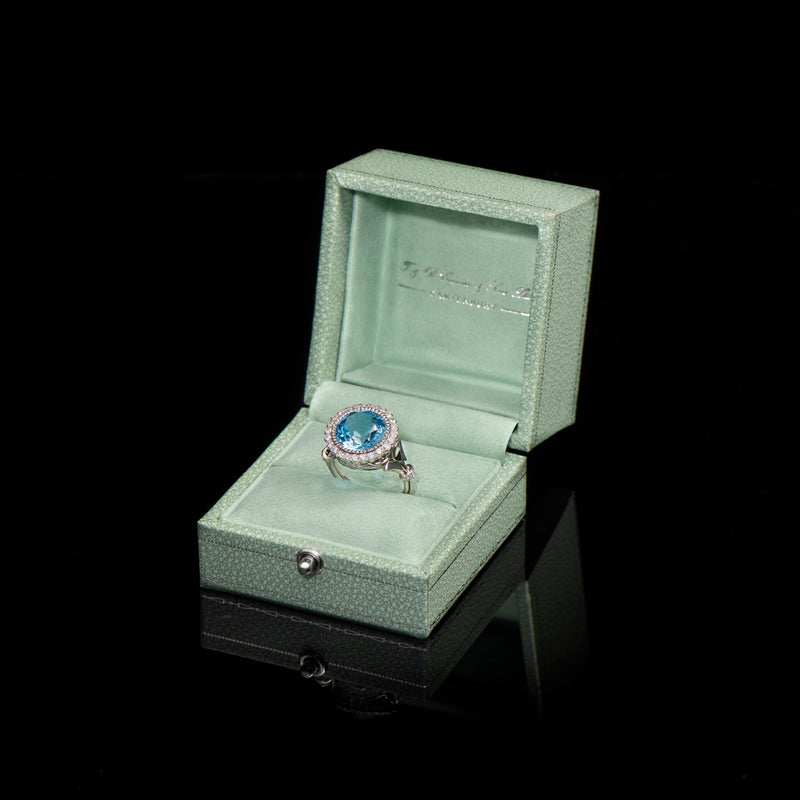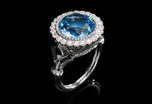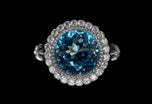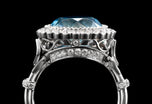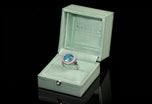 An entirely unique aquamarine & diamond cluster ring.
At the heart of this ring is an old material South American Aquamarine of 5.25 carats, that has been unusually cut as a round gem, and exquisitely facetted, with the surround of 24 brilliant cut Diamonds, all E colour and VS clarity.
The all platinum mount designed by Nigel Cousins is a sculptural work of art, with Diamonds set in the bottom bezel and shoulder epaulettes with the total Diamond weight of 0.72 carats.
A delight to behold, the beautifully drawn and crafted scrollwork creates a wrought gallery of platinum, which forms the perfect frame for the vibrant Aquamarine of the most breathtaking colour. Aptly named, the warm blue of the aquamarine evokes the peaceful essence of the Mediterranean sea.
Size N 1/2
Read more
Product Reference: 021 004 0040
£14,450.00