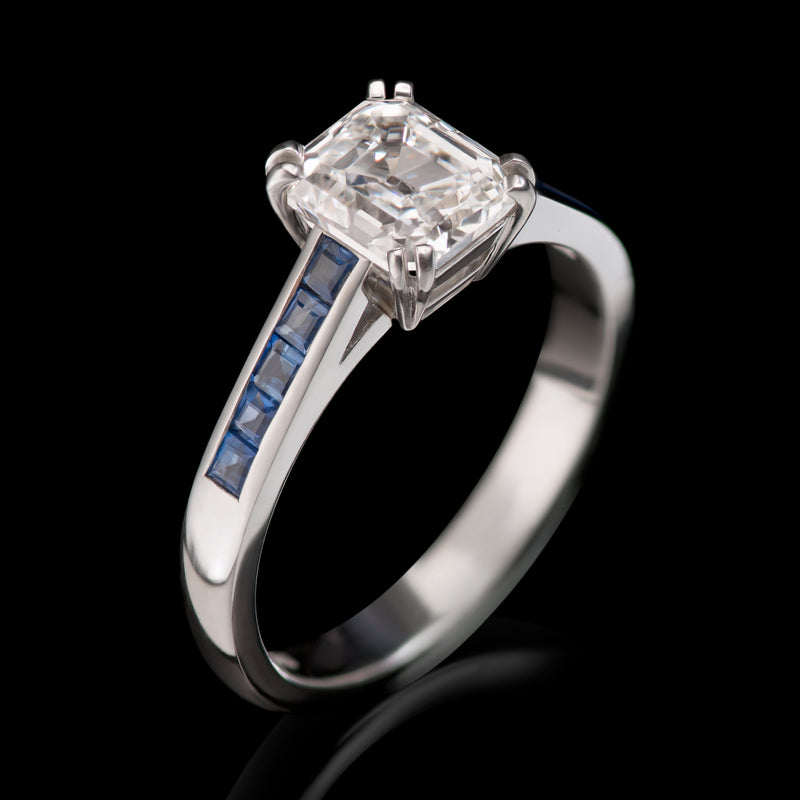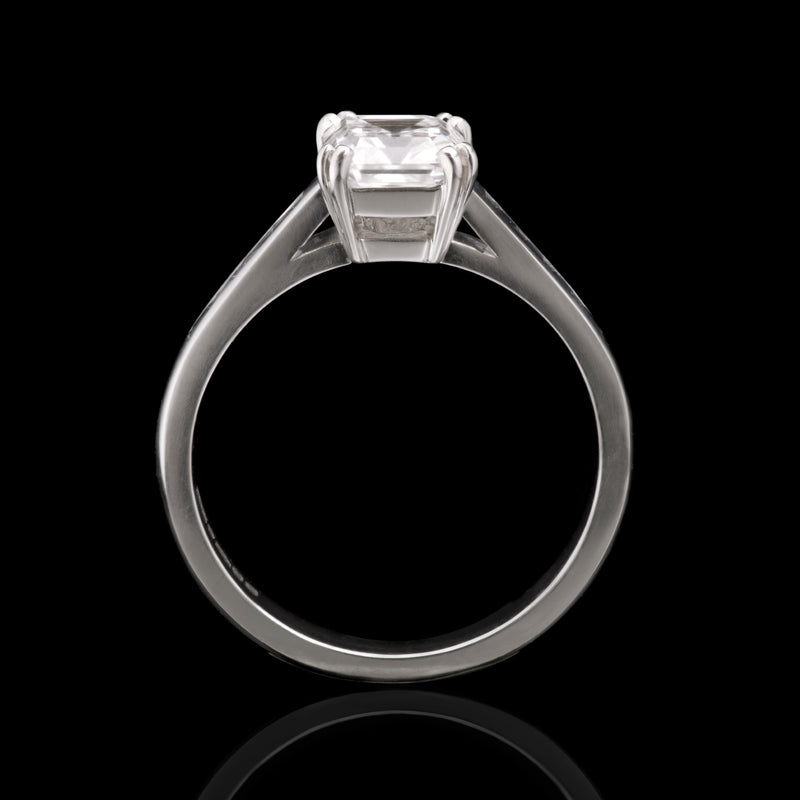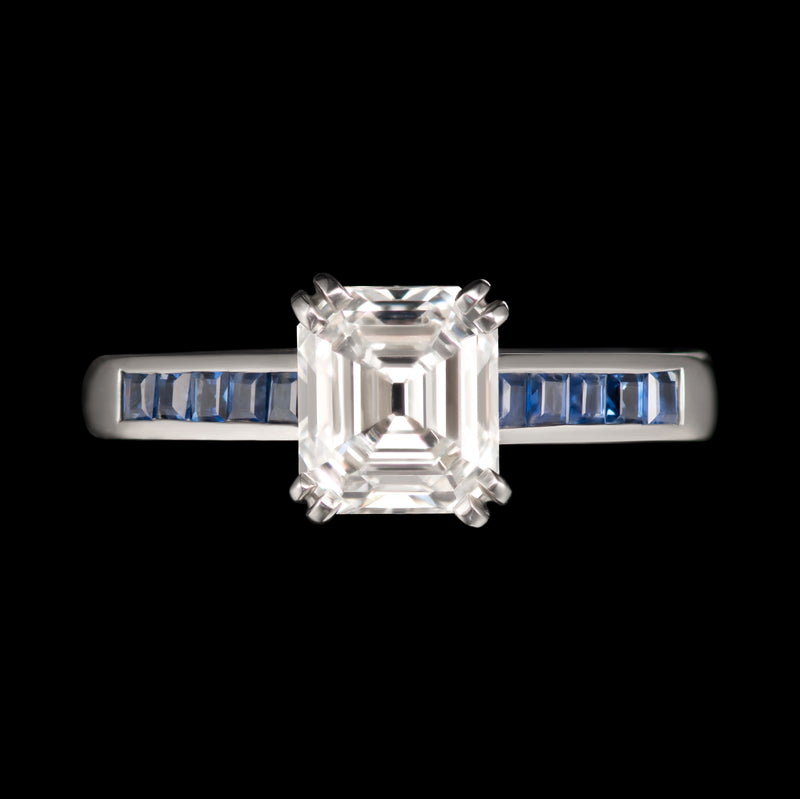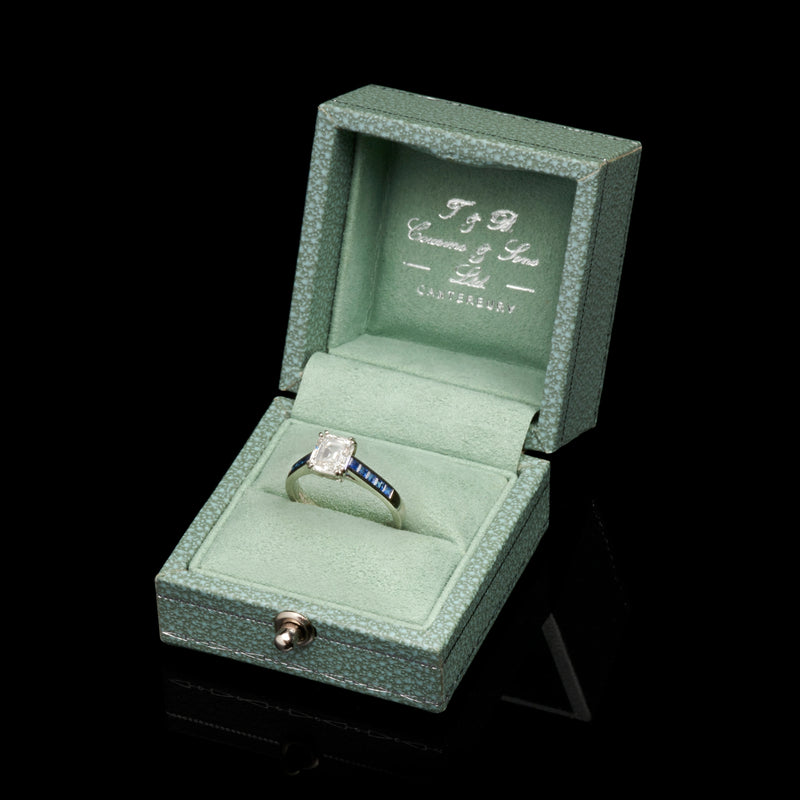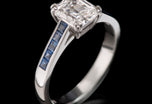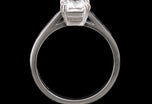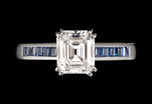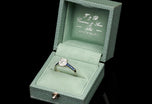 An exceptional emerald cut diamond single stone ring with sapphire shoulders
This emerald cut diamond is a very lovely gem, it was cut in the 1930s and has an unusual Art Deco proportion, with larger cut corner facets than are seen in most emerald cuts. It is F colour (fine white) VVS2 clarity, and weighs 1.40 carat. 
Nigel's all platinum design for the ring mirrors the Art Deco style, with a crisp, steeply tapered collet, and especially cut sapphire shoulders in a rich, inky blue. 
The intense whiteness of the diamond is dramatically projected against the deep blue of the sapphire shoulders; it brings to mind a flash of white lightening against a midnight sky.
Read more
Product Reference: 021 001 0021
£18,450.00