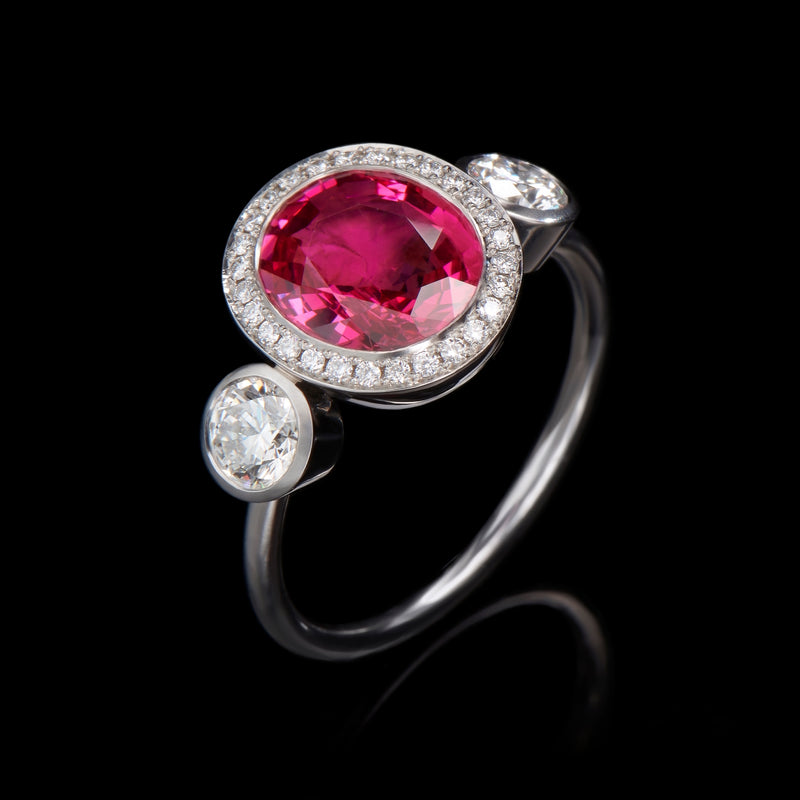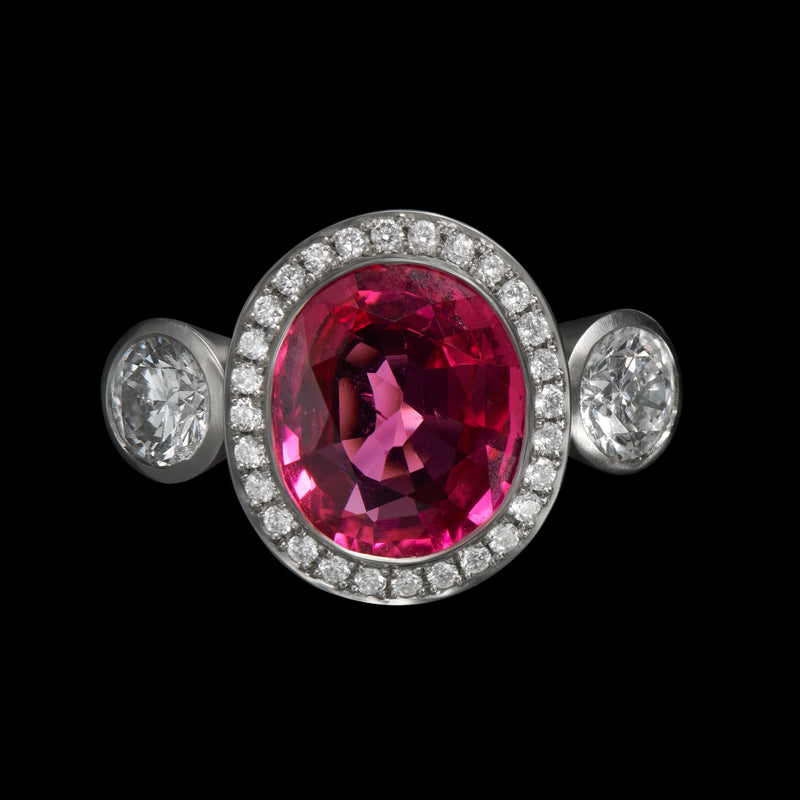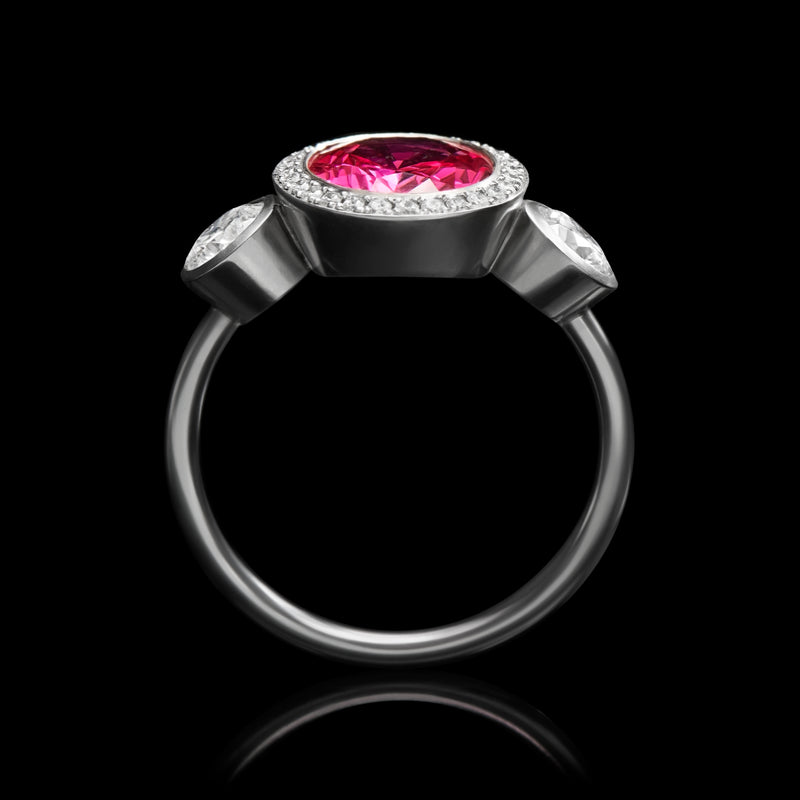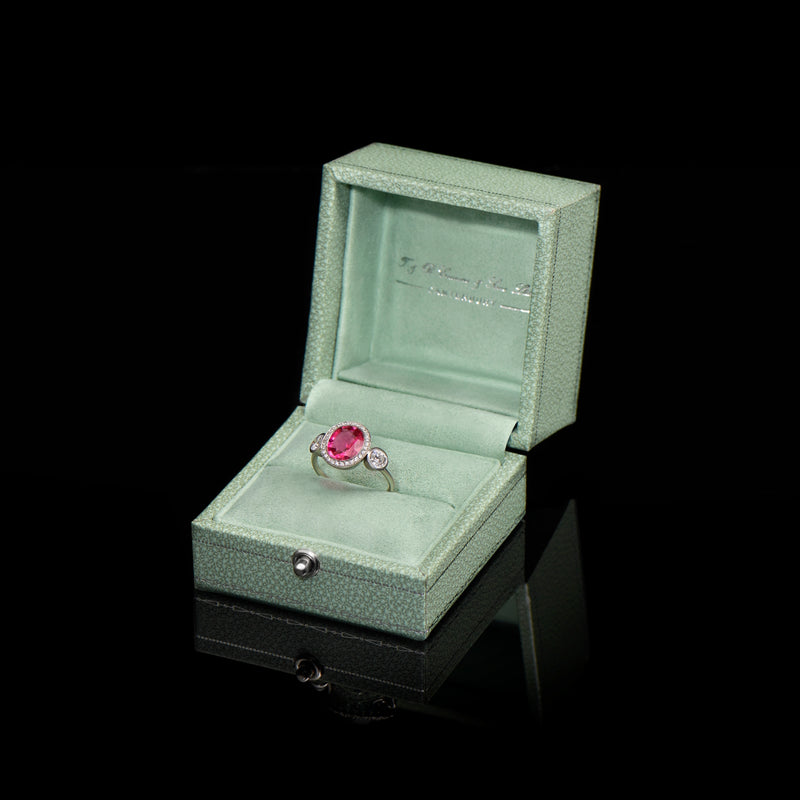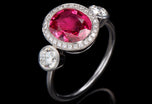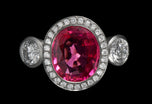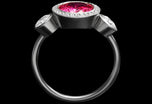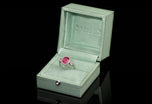 An exceptional pink spinel & diamond cluster ring
The centre stone of this ring is a wonderful 2.27 carat pink Spinel from Burma which has been beautifully facetted in Sri Lanka to enhance the rare and intense cerise of the gem. We were drawn to the proportions of this unusual gem as the unique cutting and faceting enabled us to make a 1920's inspired ring that 'hugs' the finger with a very low profile, resulting in this ring being both distinctive and exceptionally comfortable for the wearer.
The 28 precisely set surrounding Diamonds are all E colour, VS1 clarity, and weigh a total of 0.12 carats, with the flanking Diamonds 0.66 carats. The ring mount is all platinum and the greatest care has been taken in the finishing of the platinum to achieve a gentle satin finish with crisp accuracy. 
The Black Prince's Ruby, which is set in the Imperial State Crown is probably the most famous red Spinel. It weighs 170 carats, and is one of the oldest gems in the Crown Jewels and can be safely seen in the Tower of London, having nearly been destroyed in the Battle of Agincourt when worn by Henry V in 1415.
Size M 1/2
Read more
Product Reference: 021 004 0045
£12,750.00