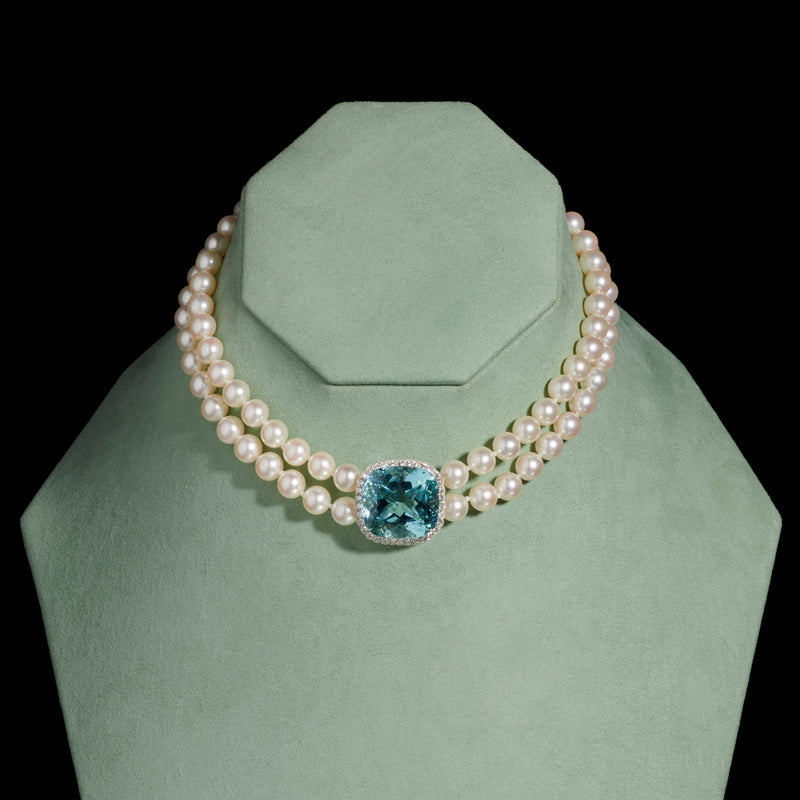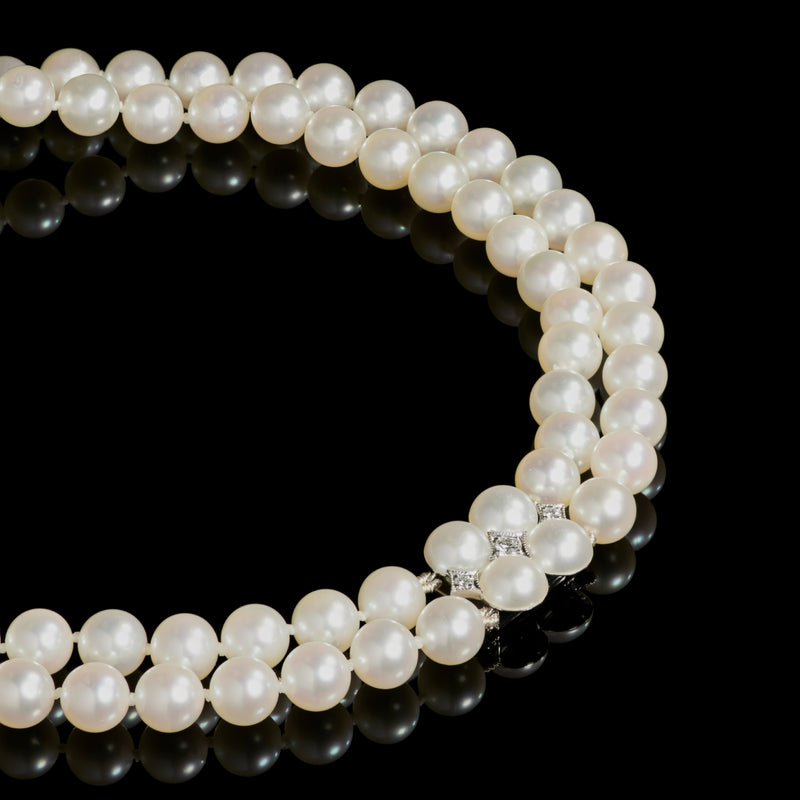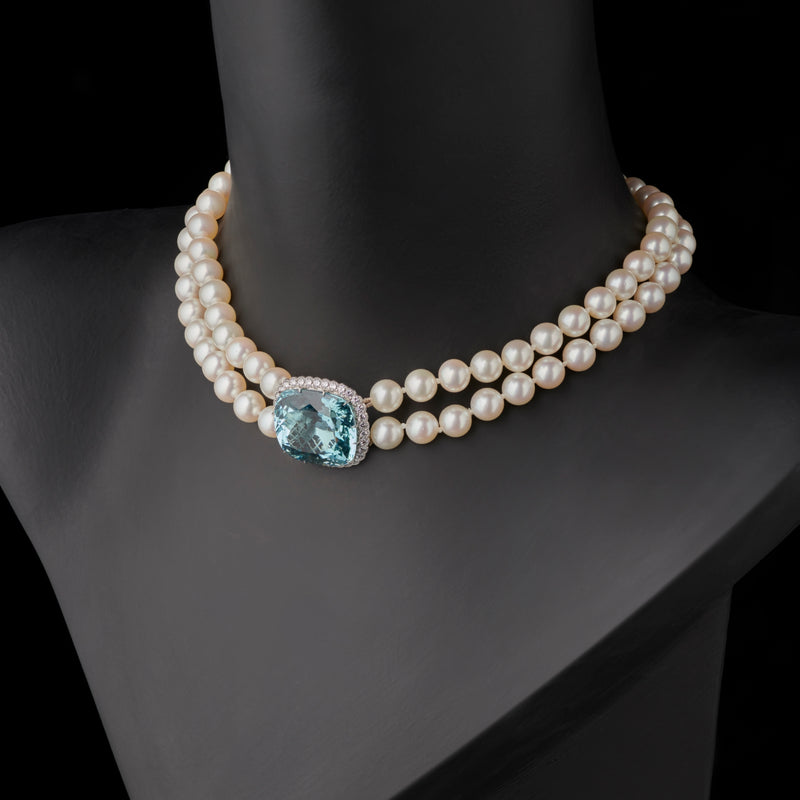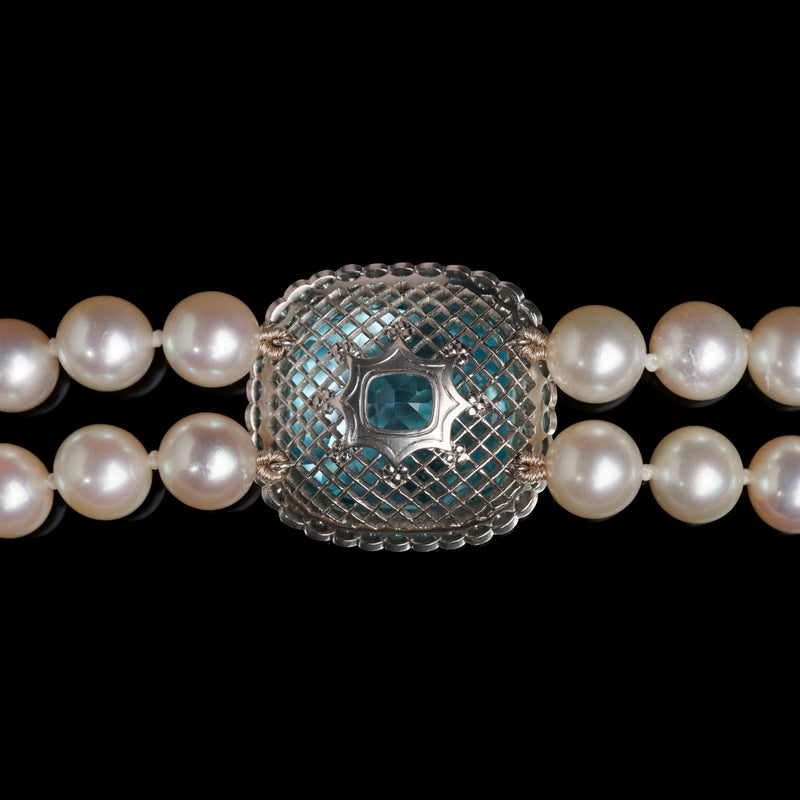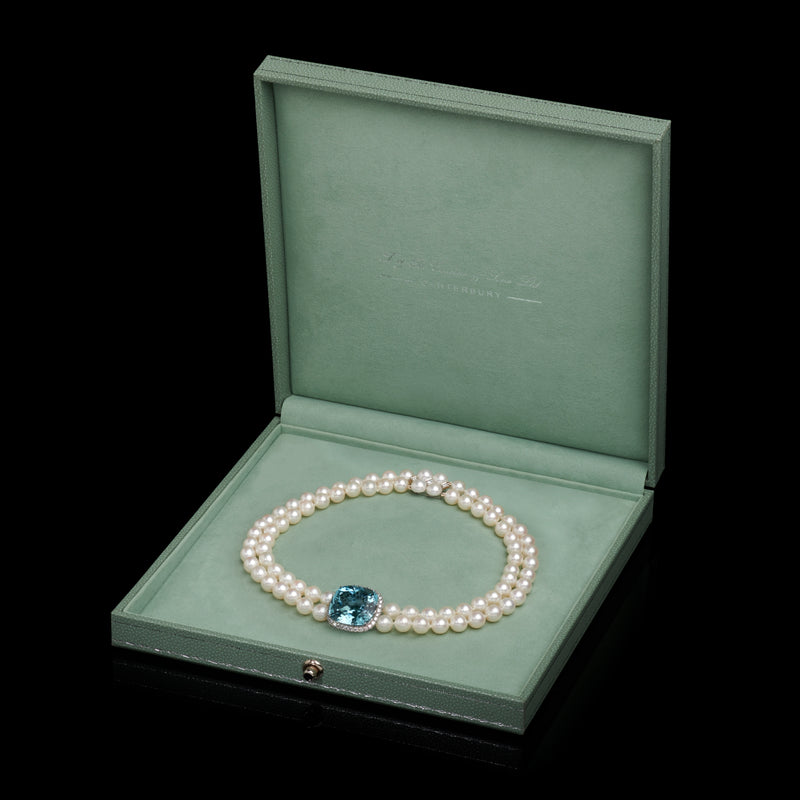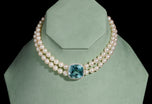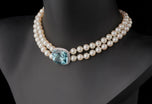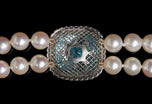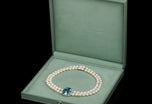 An Exceptional Quality Aquamarine, Diamond & Cultured Pearl two row collar necklet.
This necklet is a beautiful example of the very finest quality platinum work. The Brazilian 'old material' facetted cushion Aquamarine is a spectacular gem, set with a brilliant cut diamond surround in an all platinum mount, with a saw pierced basket back of great intricacy and of an exhibition standard for the exacting art of hand piercing.
The clasp of this necklet is wonderfully discreet, and is a jewel in itself, made from two whole pearls bisected with an 8-0 blade to produce four hemispheres that precisely align with the pearls within the two rows of the necklet. There is a diamond set push piece to operate the clasp, so beautifully concealed between the pearl hemispheres. The reverse of the clasp is also beautifully saw pierced. 
There is no doubt that the sparkling glory that is the Aquamarine and diamond centerpiece is in perfect symbiotic harmony with the soft deep lustre of the pearls. 
Simply breathtaking when seen worn.
Total length 15".
Read more
Product Reference: 431 042 0001
£31,444.00