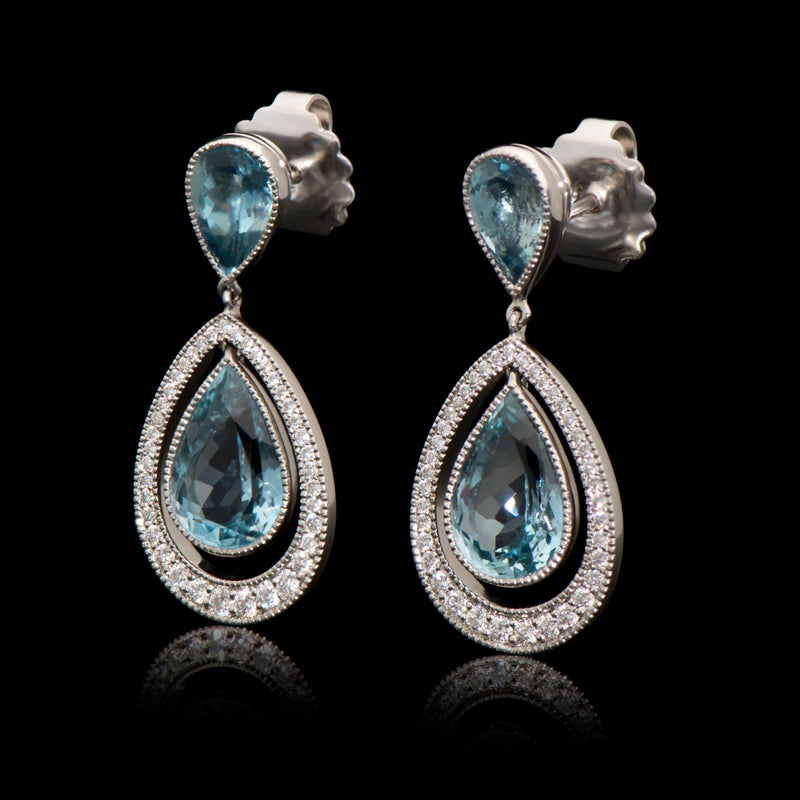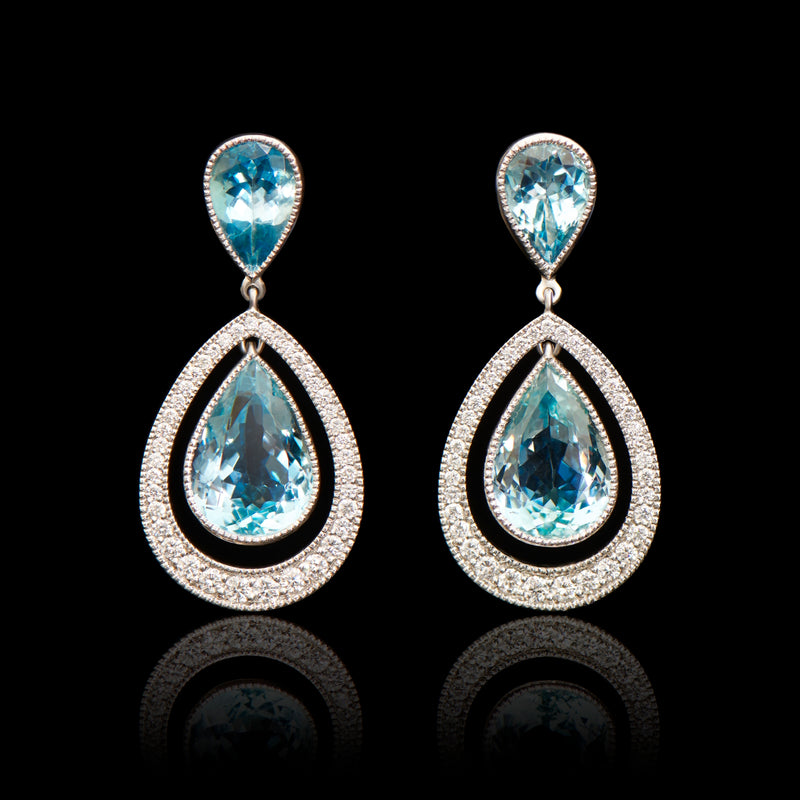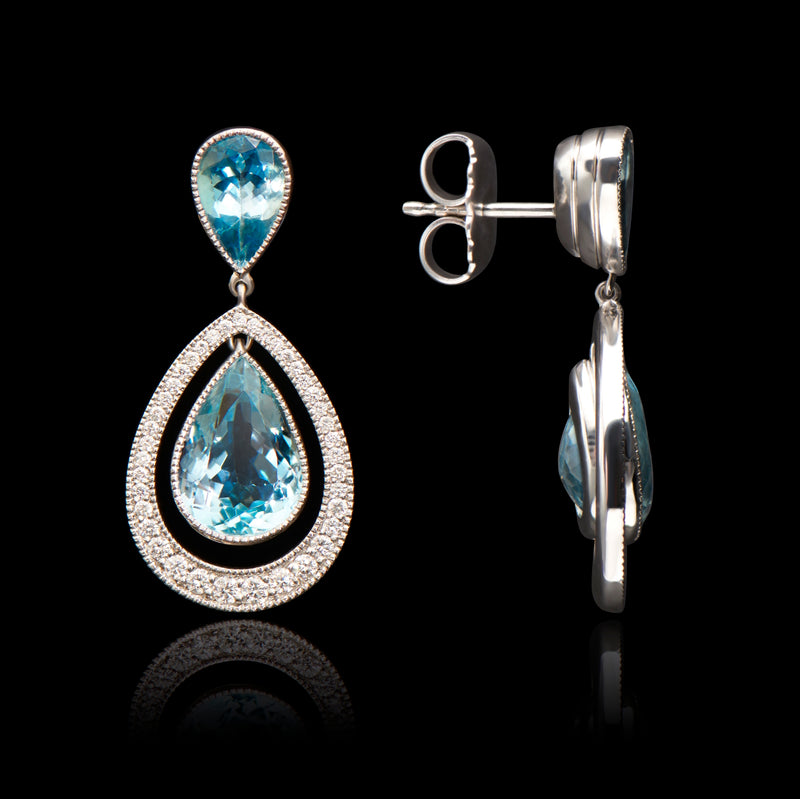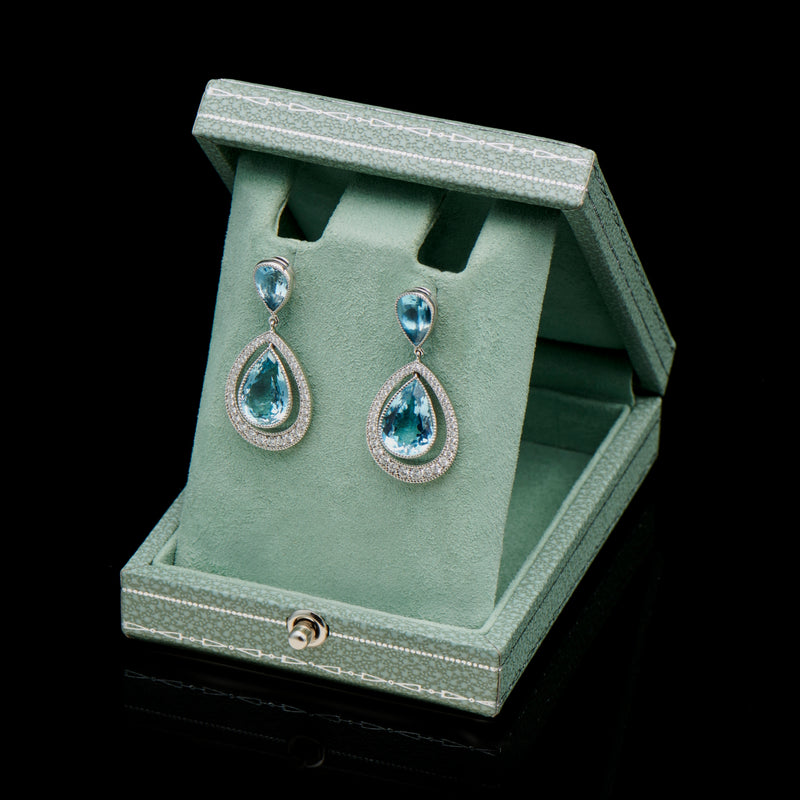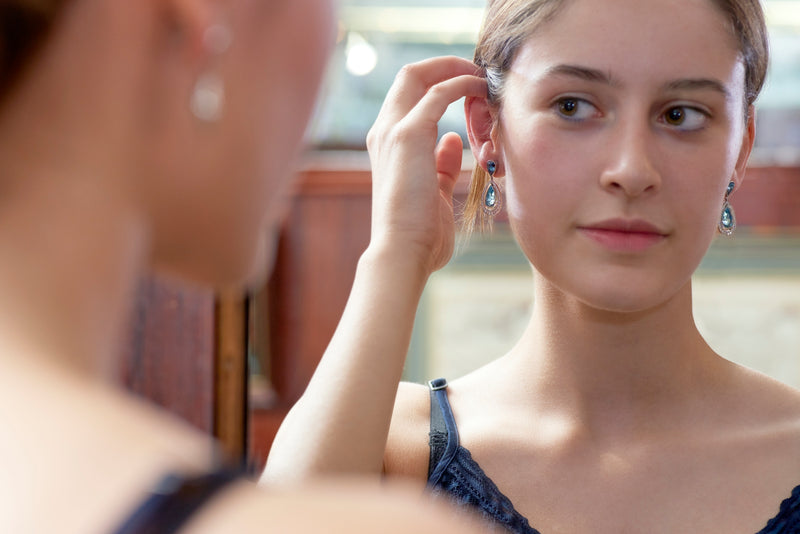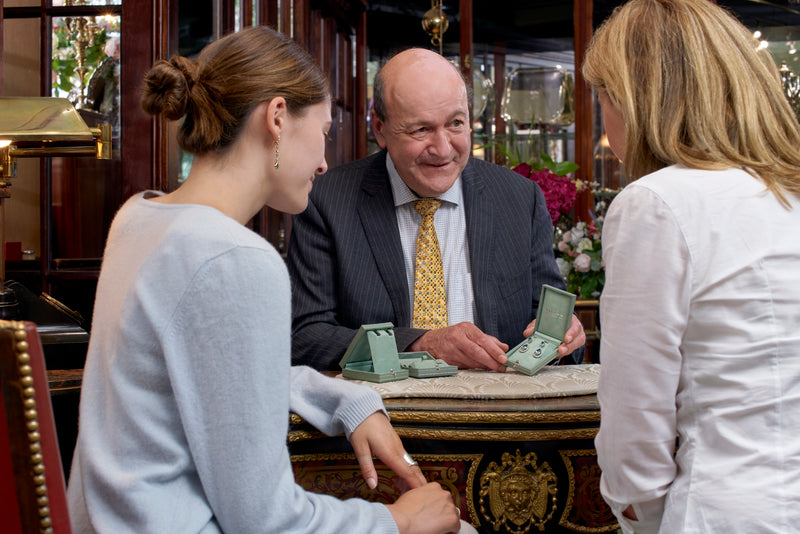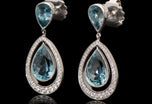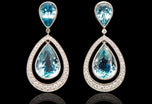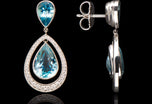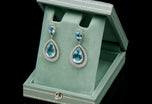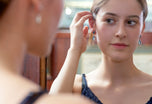 An exclusive pair of aquamarine and diamond drop earrings
These wonderful earrings are formed of pairs of perfectly facetted pendaloque Aquamarines, matching in "Summer Sky '' blue, with a total weight of 8.65 carats, framed in platinum mounts with articulated and graduated Diamond surrounds. The 78 Diamonds total 0.57 carats and are all E colour and VS1 clarity, setting off the iridescence of the blue Aquamarine delightfully. 
The balance that Araminta has achieved between the lower pendaloque Aquamarines and the supportive smaller gems works magnificently to give the illusion of crystal clear ice over Nordic blue waters, as the articulation between the jewels captures a moment of shimmering with delight. 
These earrings can be complemented with our Aquamarine and Diamond cluster ring seen HERE, and for those special occasions when something outstanding is required, the skyline blue perfectly suits our roaring 1920s Aquamarine pendant, see below.  
Read more
Product Reference: 111 040 0009
£11,550.00