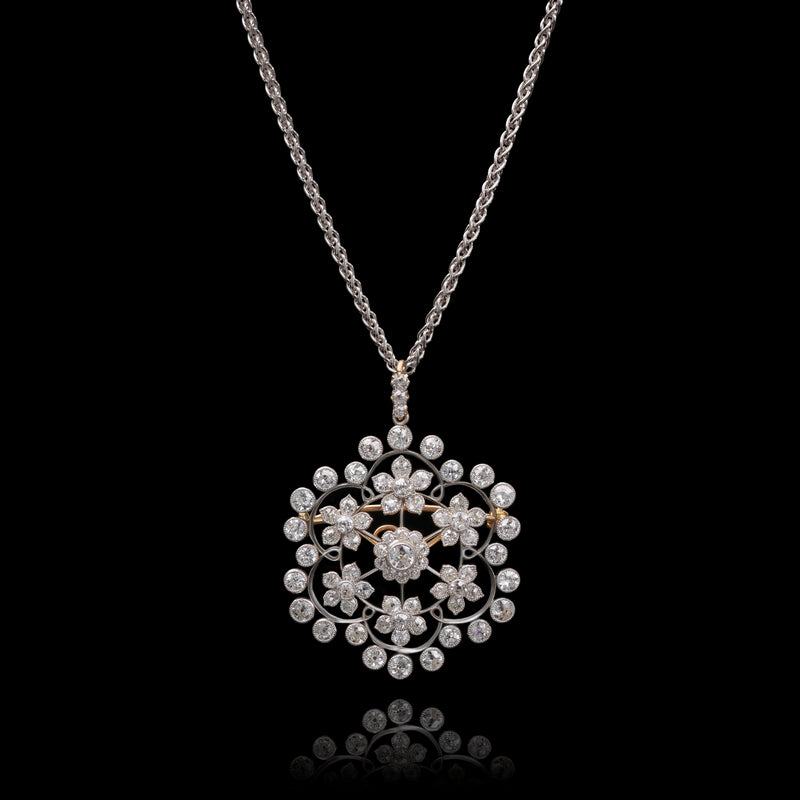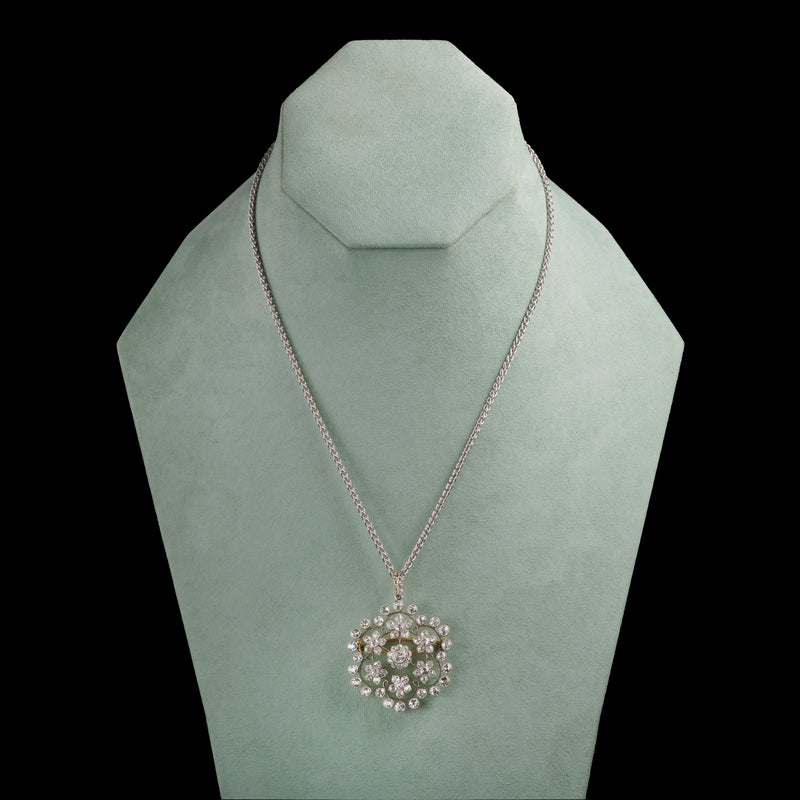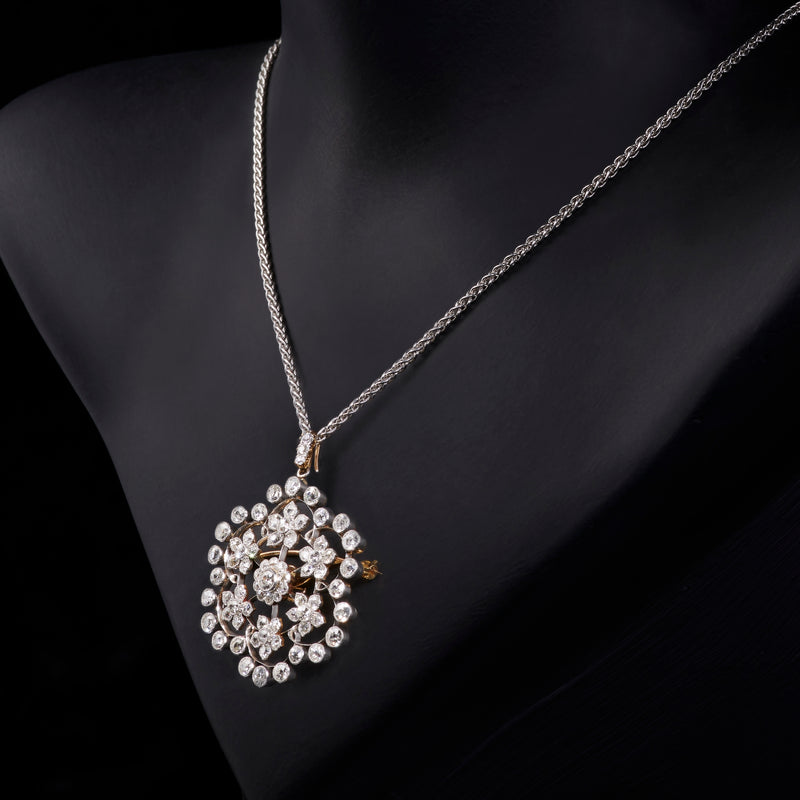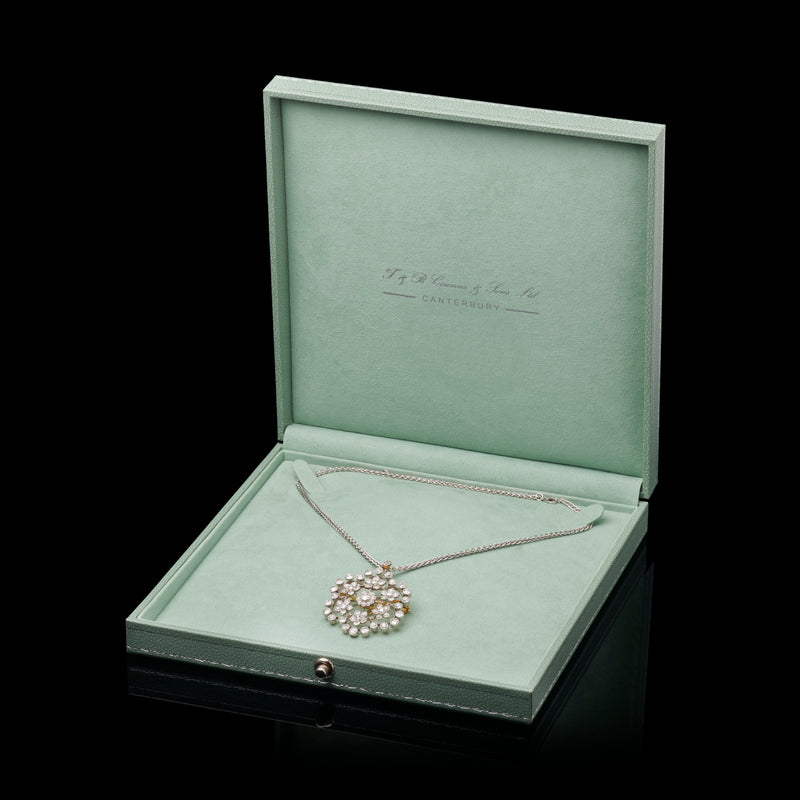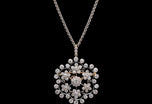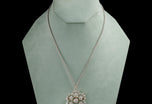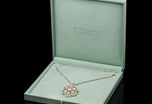 An Extremely Elegant Edwardian all Diamond Pendant Brooch
A design delight, this floral constellation of 71 old cut diamonds held within a wonderful tracery frame of 18 carat gold and platinum is a visual delicacy. 
This pendant with typical Edwardian versatility has an attachable gold frame to convert it into a brooch. 
When seen in candle light the array of old cut diamonds is quite mesmerizing, a definite, gloriously gentle twinkle, just like stars in the night sky. One's thoughts are drawn to the functions in the past that it must have graced, and to all the beholders captivated by seeing that incredible twinkle for the first time as the wearer danced. 
The pendant was almost certainly originally suspended on a ribbon, which would be delightful. We have sourced an 18 carat white gold chain MS 3948, which although of later period than the pendant, works rather beautifully with it.
The chain is priced separately to the pendant and costs an additional £995.00.
Read more