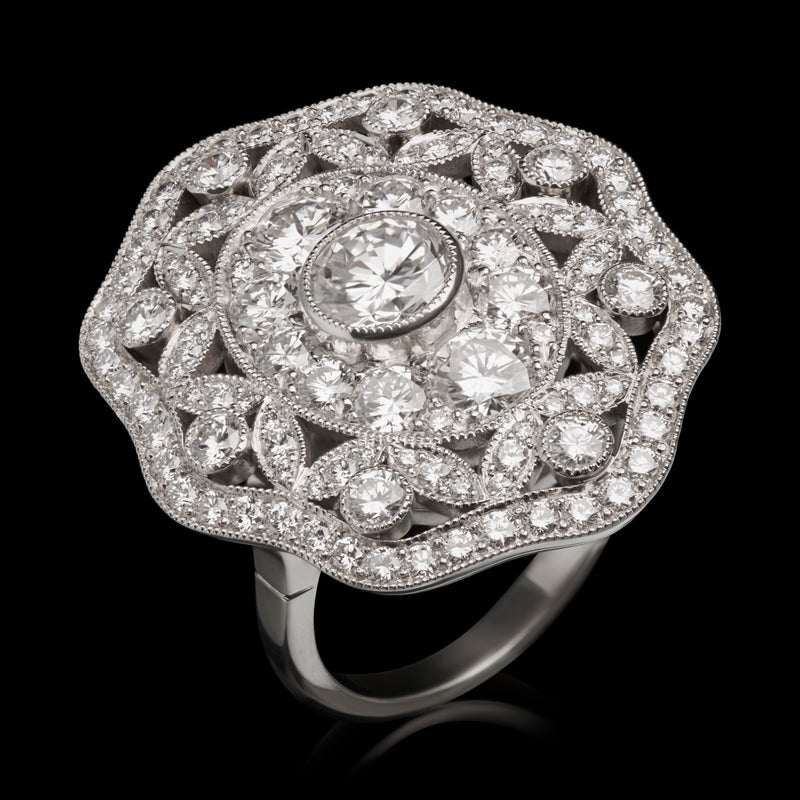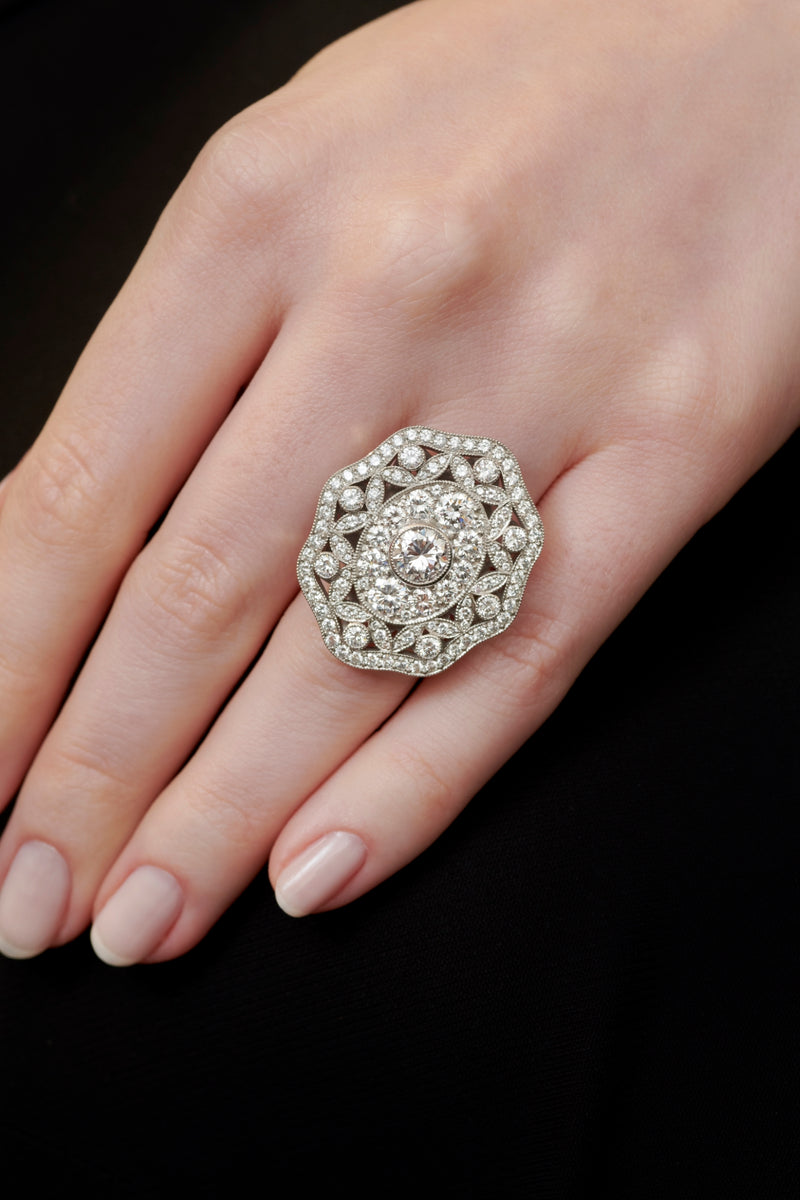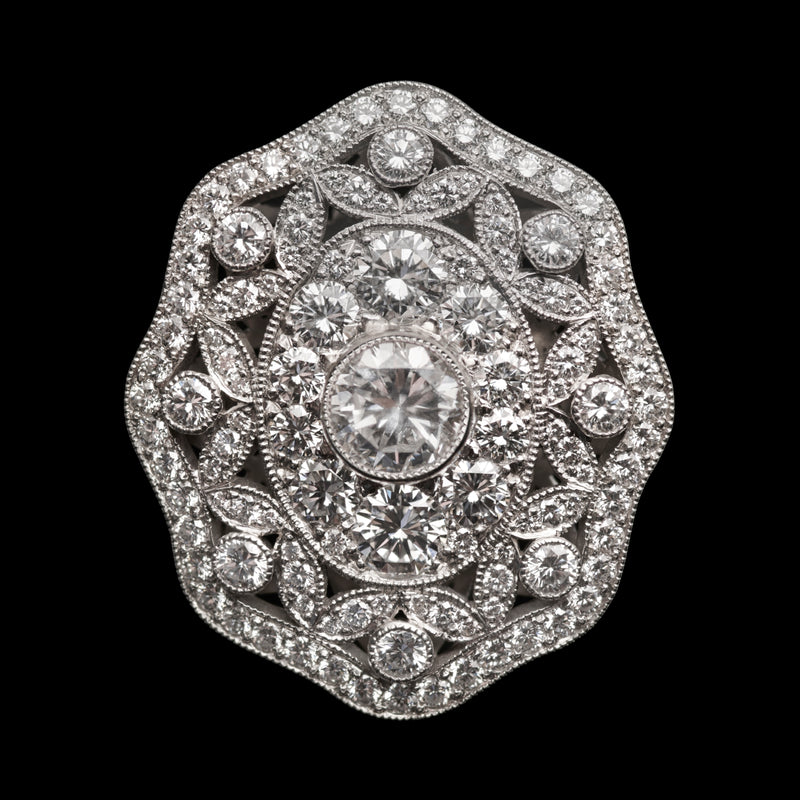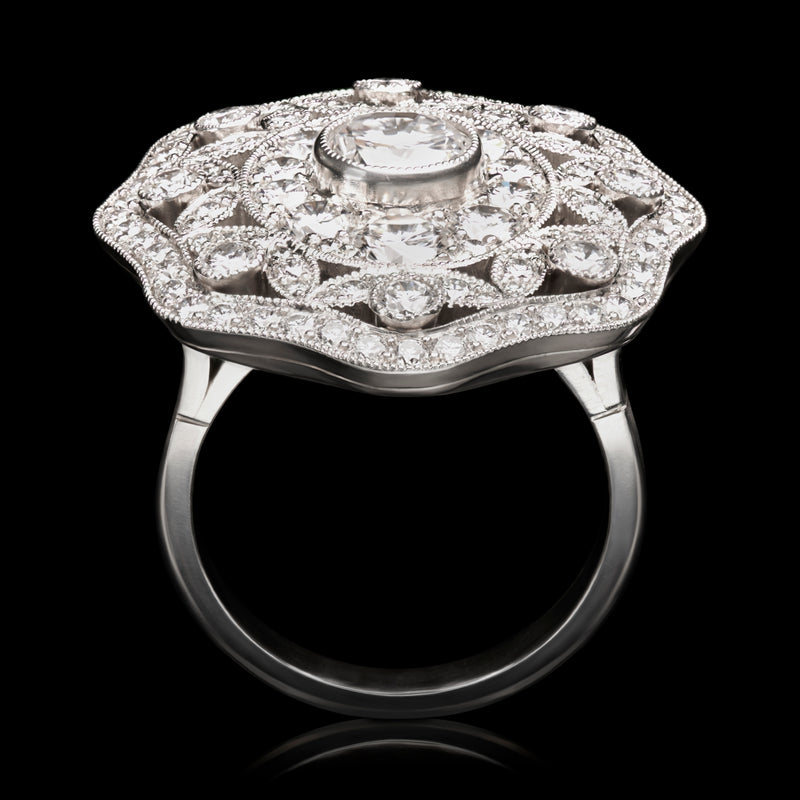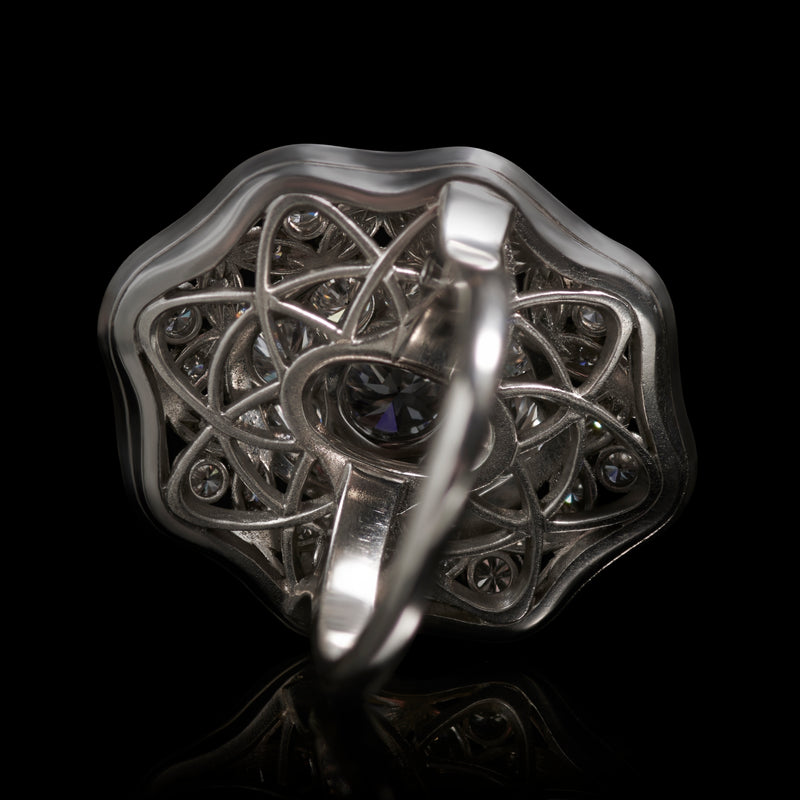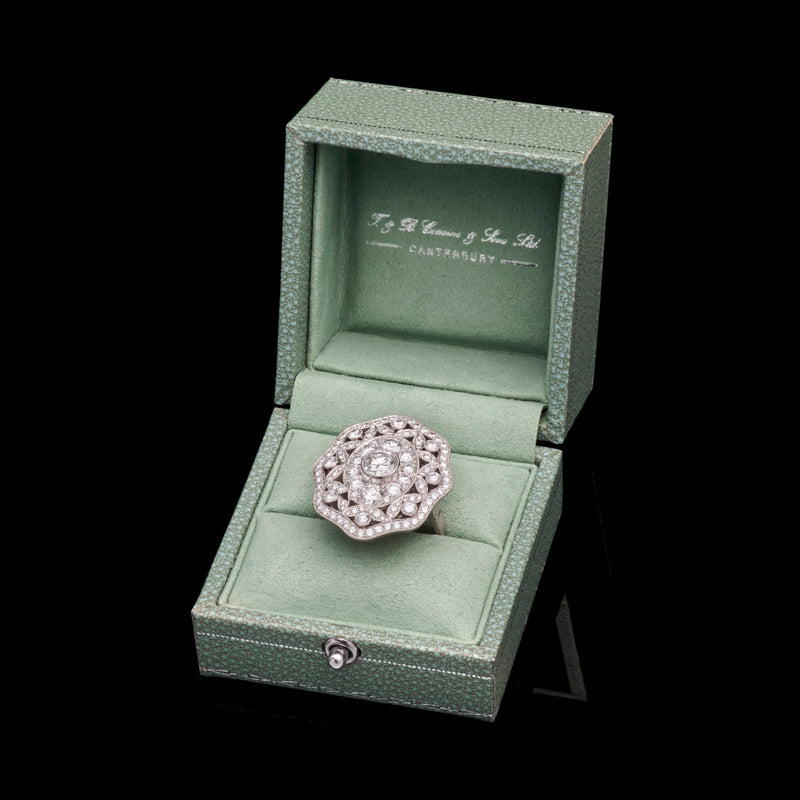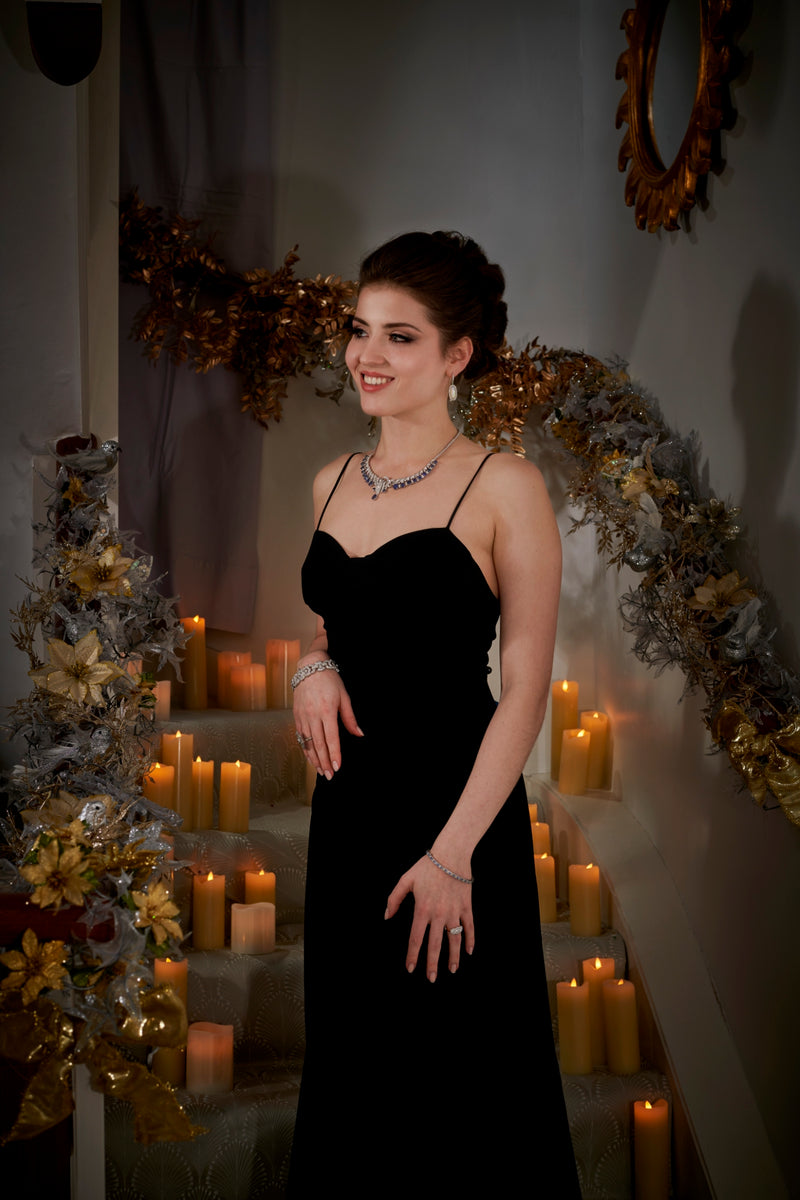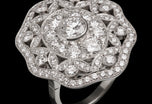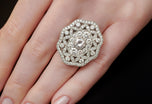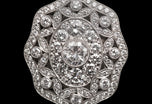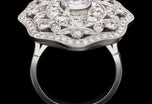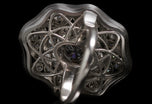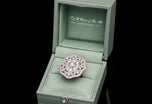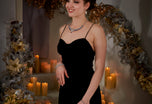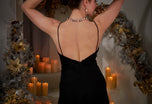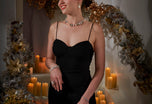 'Ariadne's Jewel' A unique diamond cluster ring
This magnificent ring is a miniature work of art, and a wonderful example of the very highest standard of precision platinum mounting and setting work. 
There are 115 brilliant cut diamonds, with a total weight of 4.65 carats, all are E colour ( Exceptional white) VS2 clarity. The central brilliant cut diamond weighs 1.02 carat. 
If you have time, do please study the saw piercing of the basket back, using the magnifying function, it is a sheer delight.  The shallow nature of the profile of this back, the result of many hours of painstaking work, enables the ring to sit beautifully low to the finger, with a spectacular array of sparkling scintillation, balanced to perfection, with a gentleness of the refined tracery of the settings. 
In ancient Greek mythology Ariadne's diamond coronet is thrown heavenward by Dionysus to become the Corona Borealis. This ring reflects the sparkling of the heavens on your hand. 
Just a breath-taking constellation here on Earth. 
Read more
Product Reference: 011 004 0005
£43,650.00