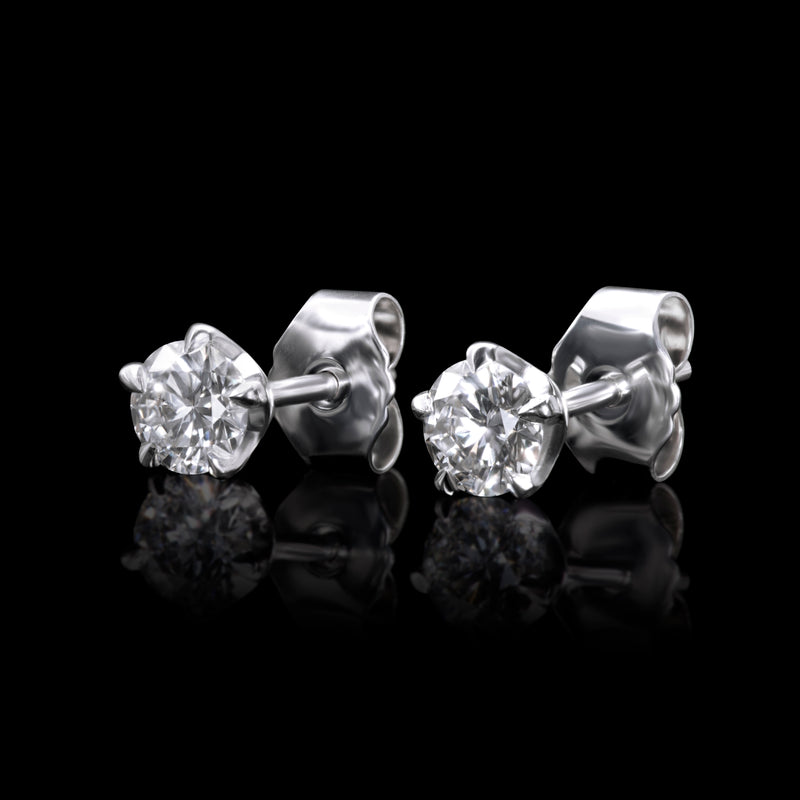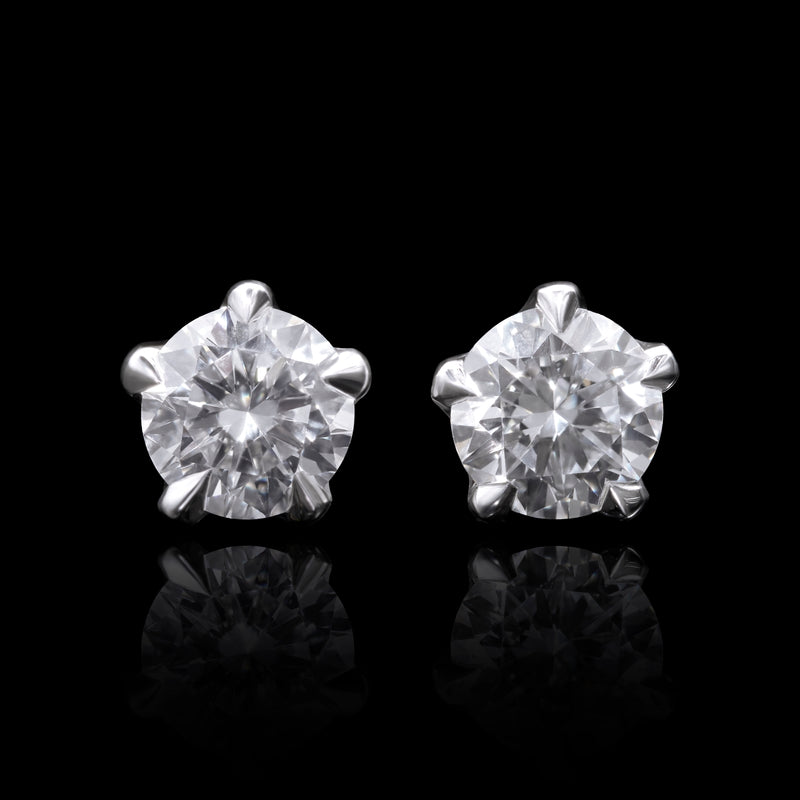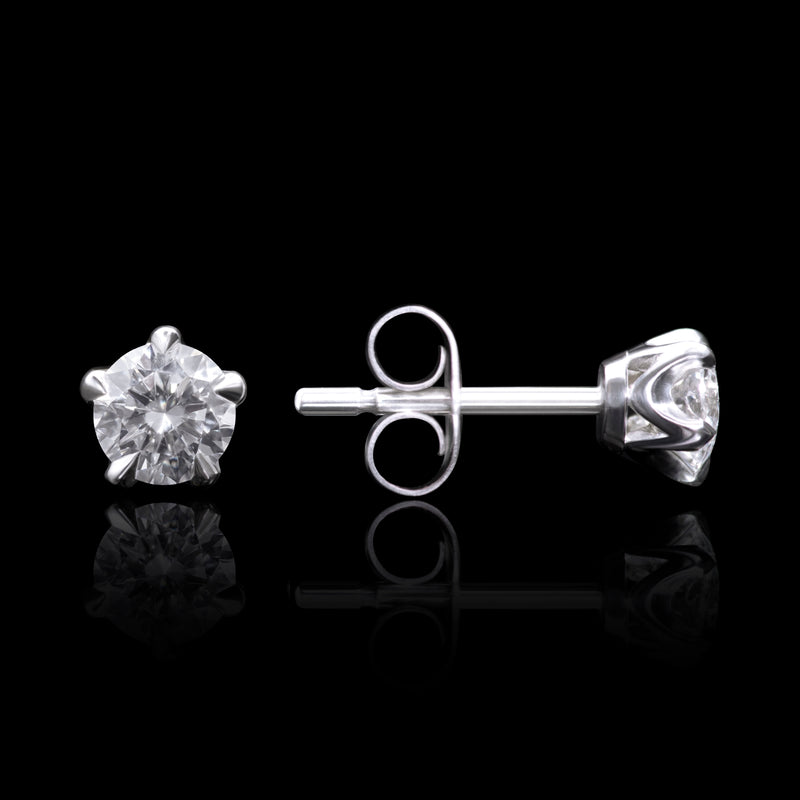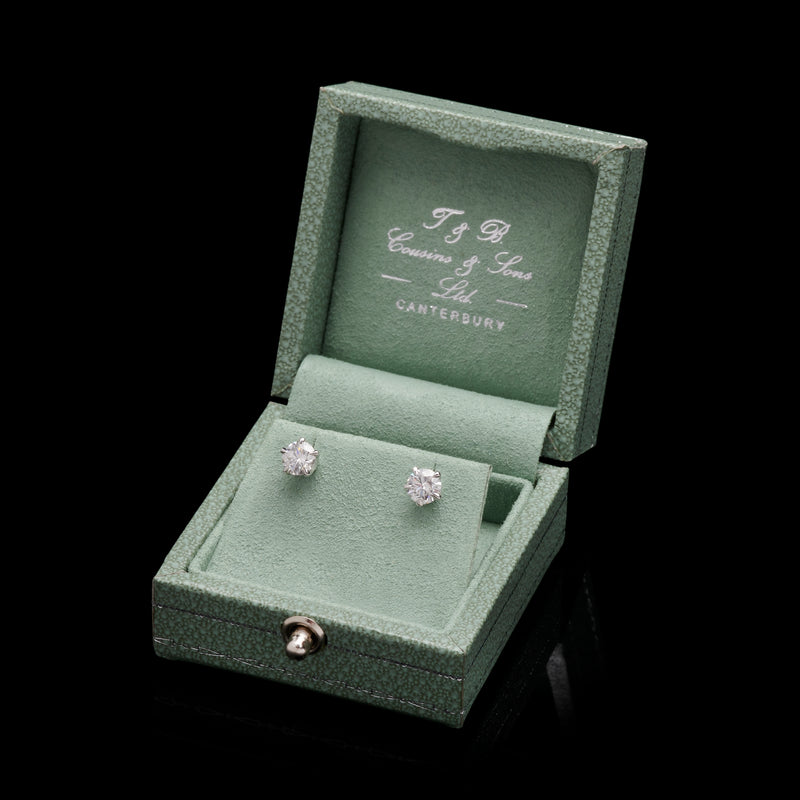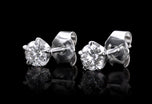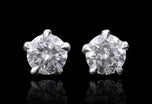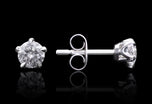 Cousins Rather Special Diamond Stud Earrings
We have developed this wonderfully novel design of collet specifically for making stud earrings. The steeply tapered sides of the collet ensures that the earring nestles in the lobe and that the beholder sees the flash and sparkle of the diamond rather than the side of the collet. They are also distinctive in having five claws, with bird's beak tips that are visually very discreet.
There is so often work that goes unseen behind the creation of something truly beautiful and whilst these earrings appear simplicity exemplified, a great deal of careful thought and sculptural effort when into perfecting this outstanding result. 
These earrings have a breathtaking pair of brilliant cut diamonds, both E colour (exceptional white) VS2 clarity, with GIA certificates 6382555161 and 6382538882. The earrings are all platinum. 
Quite simply, the best.
Read more
Product Reference: 101 039 0022
£4,598.00