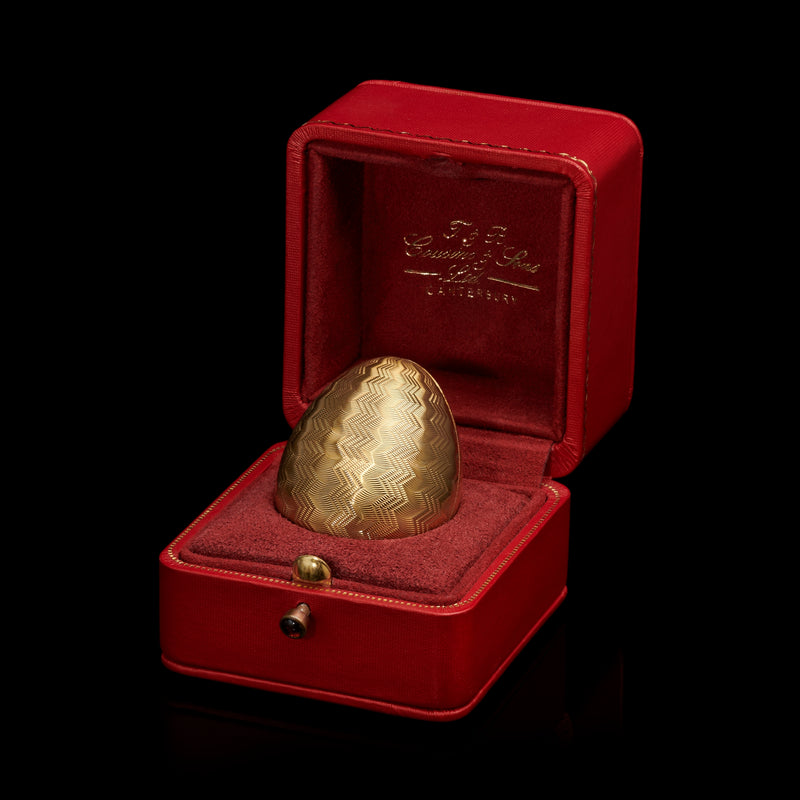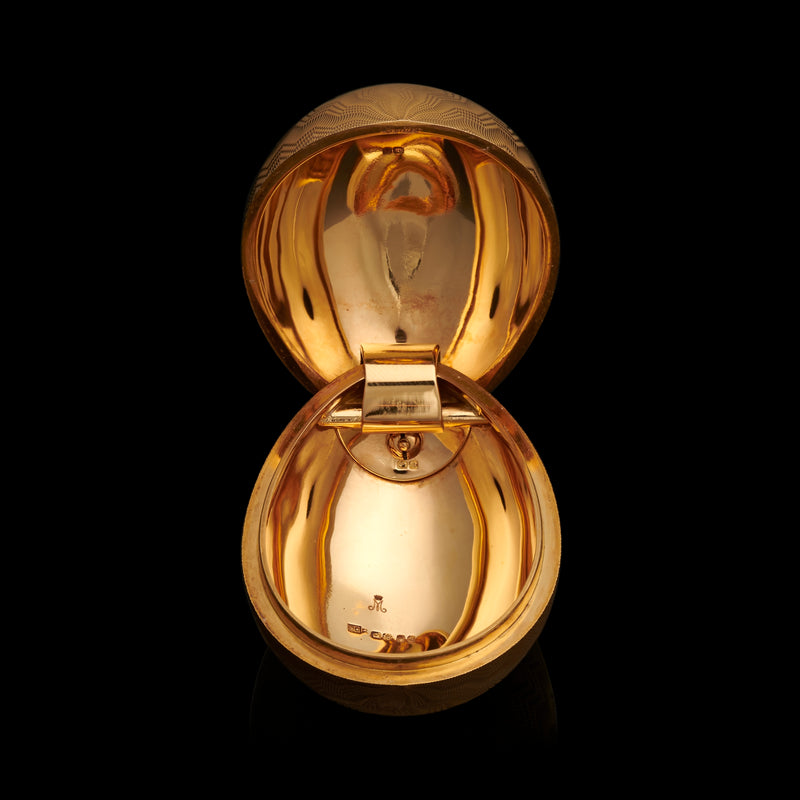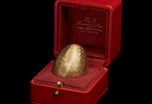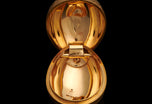 H.R.H. The Princess Margaret's 18 Carat Yellow Gold Egg created by Cartier Paris.
H.R.H The Princess Margaret's 18 carat gold egg is in fact a beautifully shaped and proportioned box with a most ingenious and completely invisible internal hinge mechanism enabling the egg to open, yet from the outside there is no visible clue as to its secret. 
The entire external surface of the egg is wonderfully engine turned, whilst the inner surface is perfectly polished, reflecting gold on gold, which is absolutely captivating. 
It is an incredible feat of goldsmithing art and skill, so precisely and accurately made. It is also wondrously tactile, with a remarkable calming, and soothing quality when held in the palm of the hand. 
Hold a little piece of history.
Read more