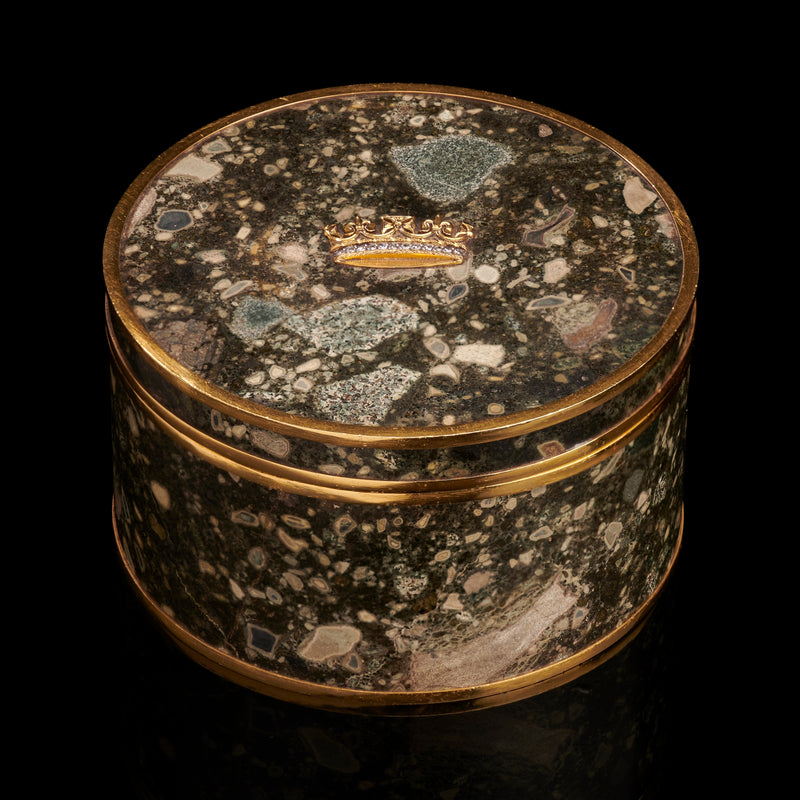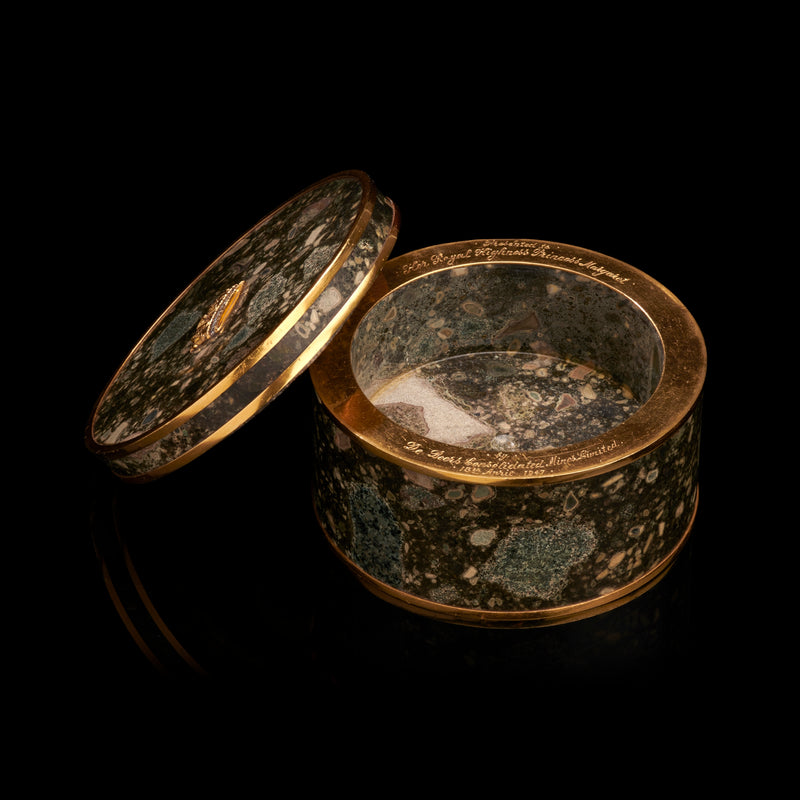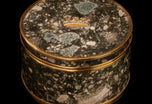 H.R.H The Princess Margaret's Kimberlite Box
H.M. King George VI, H.R.H Queen Elizabeth, Princess Elizabeth, and Princess Margaret visited South Africa in 1947 on board H.M.S. Vanguard.
On Friday the 18th of April, three days before Princess Elizabeth's 21st birthday they visited Kimberley Diamond Mines. 
Mary Oppenheimer presented Princess Margaret with a 4.5 carat diamond contained in the Kimberlite and gold box. The box is mounted in 22ct gold, engraved with the presentation inscription and the lid has an applied diamond set coronet.
Mary Oppenheimer Presented Princess Elizabeth with a 6 carat perfect blue white  diamond. 
Princess Elizabeth was also presented with 87 more diamonds by the Union Government for her 21st birthday, suitable to be set in a necklace with 21 major stones, the largest being 10 carats, 71.31 carats in total. 
The 6 carat diamond Princess Elizabeth received that day was later added to the 'South African Necklace' when it was shortened, and a matching bracelet made. H.R.H. Queen Elizabeth II would refer to this necklace as 'her best diamonds.'
Read more