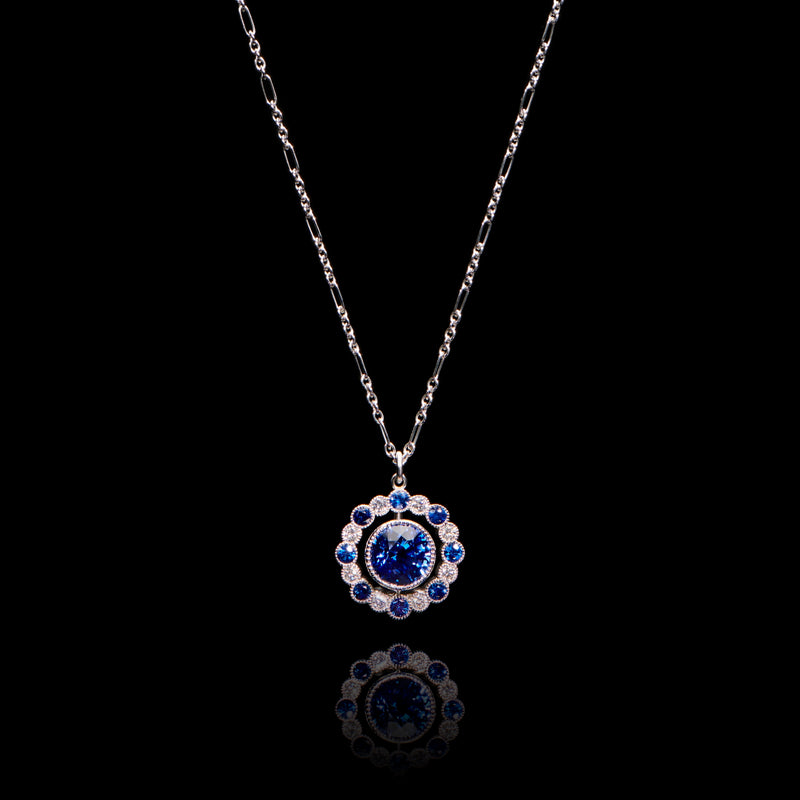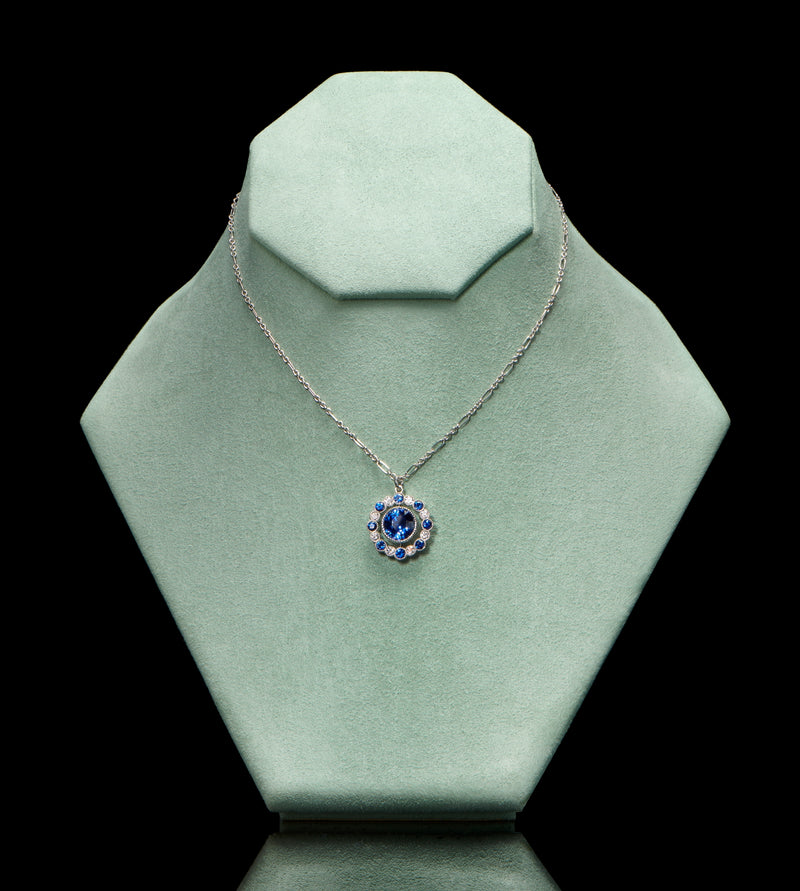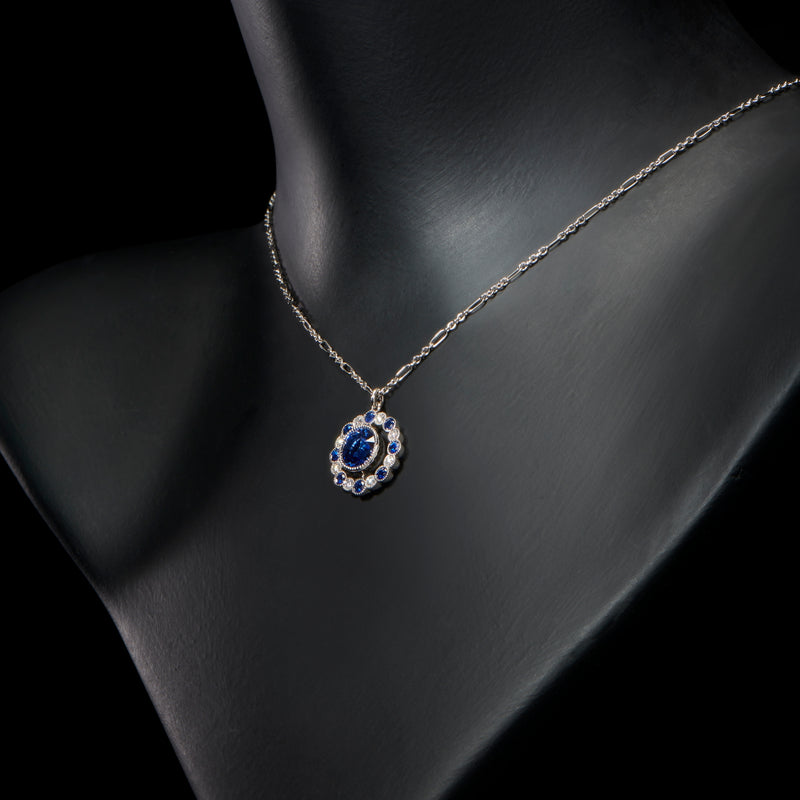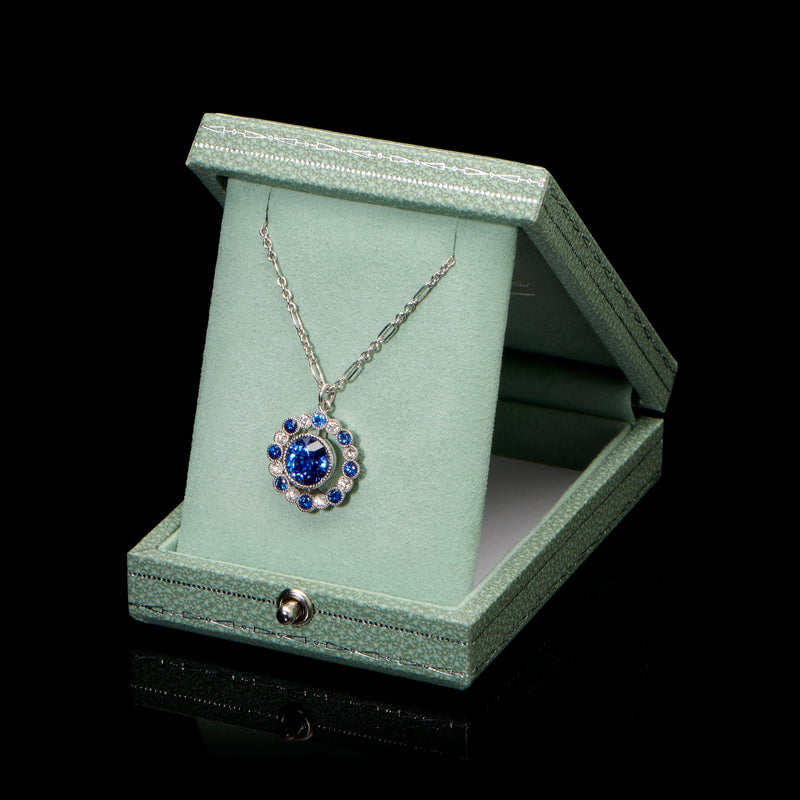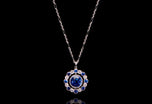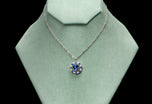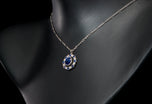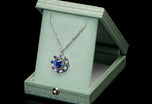 One & Sixteen A sapphire and diamond pendant
This beautiful piece was formed around the central sapphire which was attractive due to its facetting. It is cut with almost 'antique' proportions of table facet to the surrounding crown facets, this makes for a very attractive gemstone, with a lovely gentle vibrancy. The weight of this stone is 3.36 carats.
We have matched this centre stone perfectly with eight sapphires in the surround 0.66 carats total weight, alternating with eight brilliant cut diamonds all E colour VS clarity, total weight 0.30 carats.
The mount is all platinum.
The use of a very ancient technique to suspend the centre stone within the circle means that it appears to float in the space. This optical illusion creates a wonderful visual lightness that makes this piece very wearable for its size.
The chain shown, priced at £995, is included with the pendant. Alternative chains are available, please contact Cousins to discuss possibilities. 
Read more
Product Reference: 081 000 0008
£14,945.00