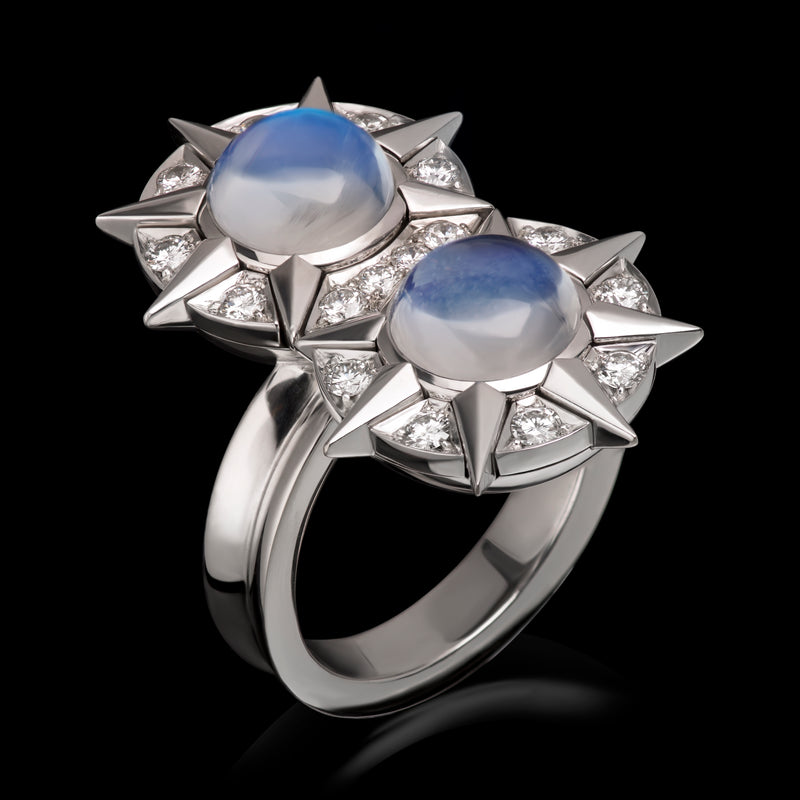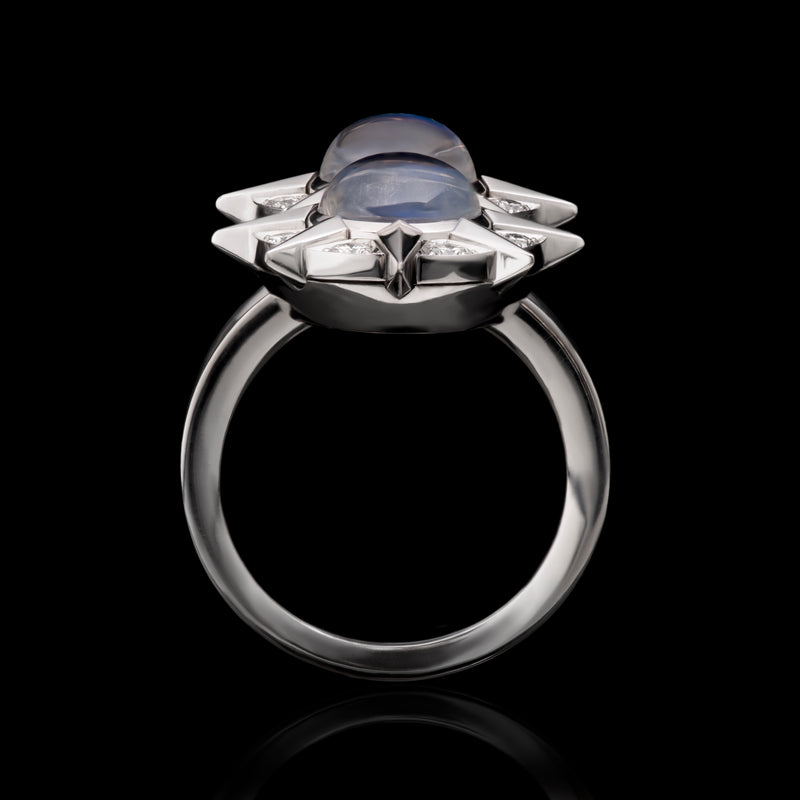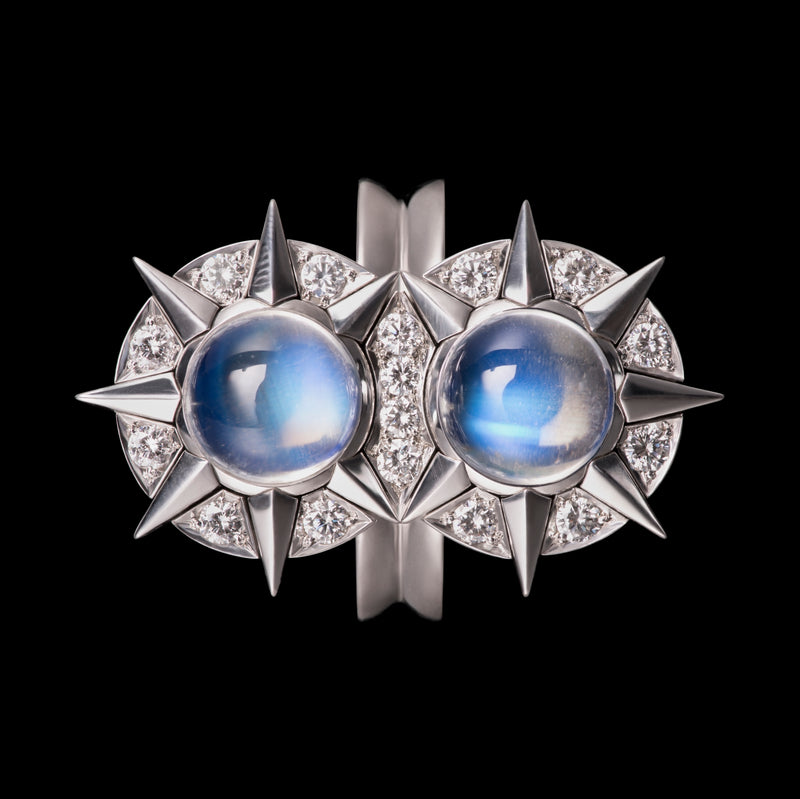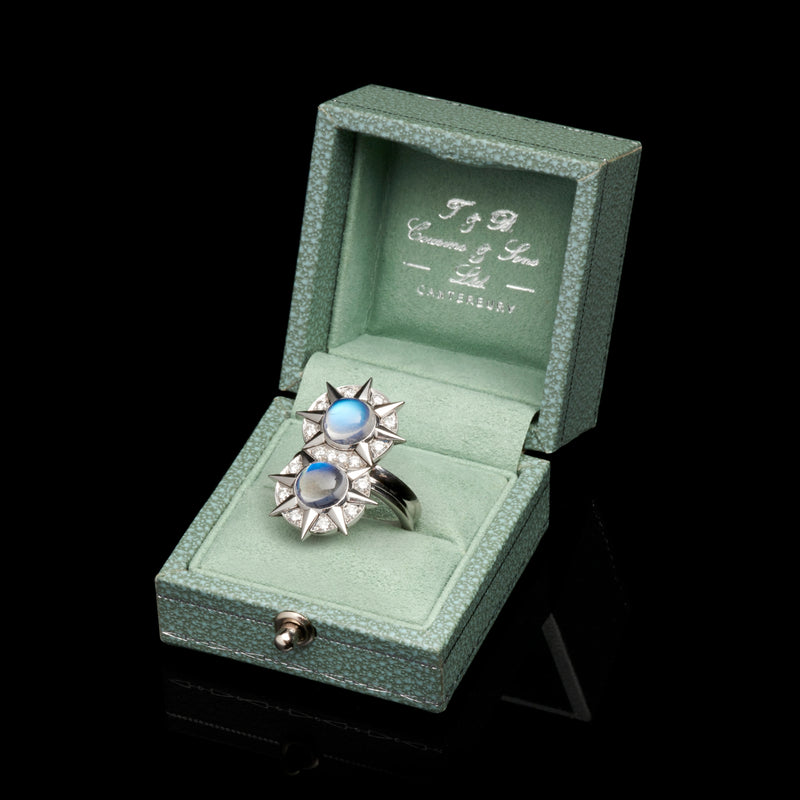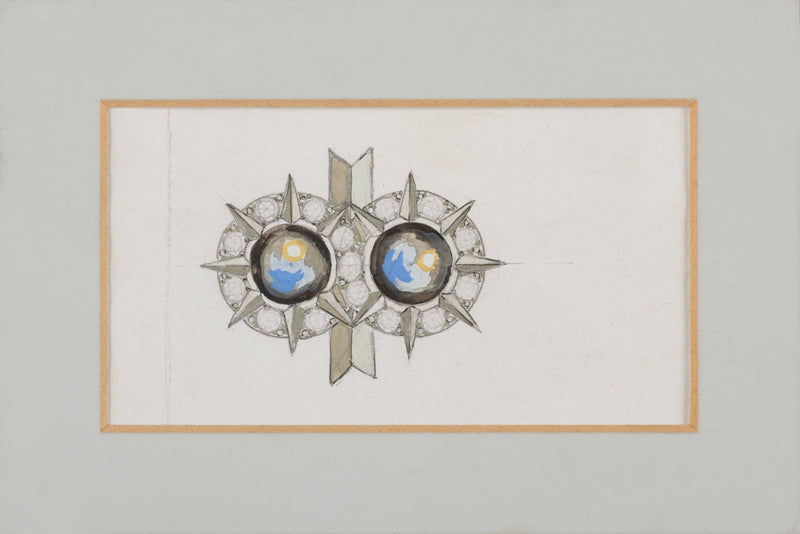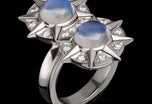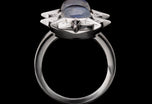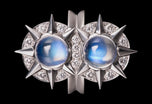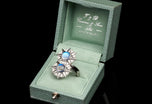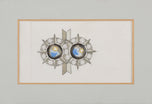 'Supanova' A unique moonstone & diamond ring
We found this truly remarkable pair of moonstones at an international exhibition in Switzerland. They have exceptional adularescence, and an amazing blue sheen. 
On our return to Canterbury, Jonathan opened the stone paper and gazed in wonder again at these glowing hemispheres. They looked so like the famous image of planet earth taken from space, and the idea of this astral ring was born. It was not, as is most usually the case, a gradual development, but one 'big bang'. This is the very first and only sketch, drawn with the moonstones resting in their open stone paper on the drawing board, one instant spark of imagination and symmetry.
The pair of moonstones weigh 4.38 carats, there are 16 brilliant cut diamonds with a total weight of 0.54 carat, all are E colour, VS clarity.
The ring is all 18 carat white gold, and all praise must go to the craftsman who made the mount, as it is one thing to draw the concept, quite another to make such an accurate form with such crisp geometric rays so beautifully polished. 
An wonderfully bold ring, out of this world.  
Read more
Product Reference: 025 004 0002
£8,995.00