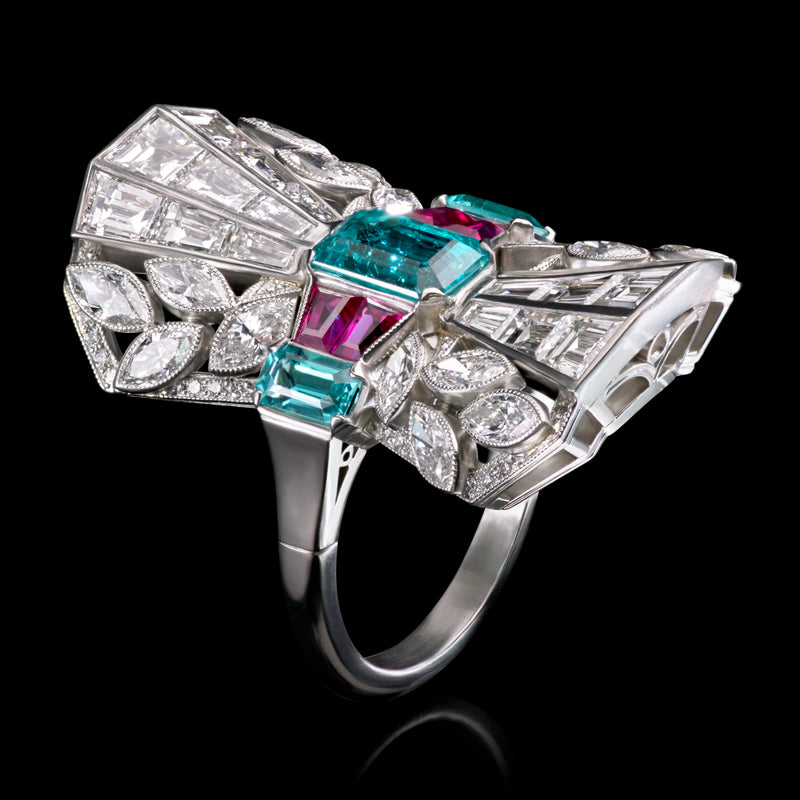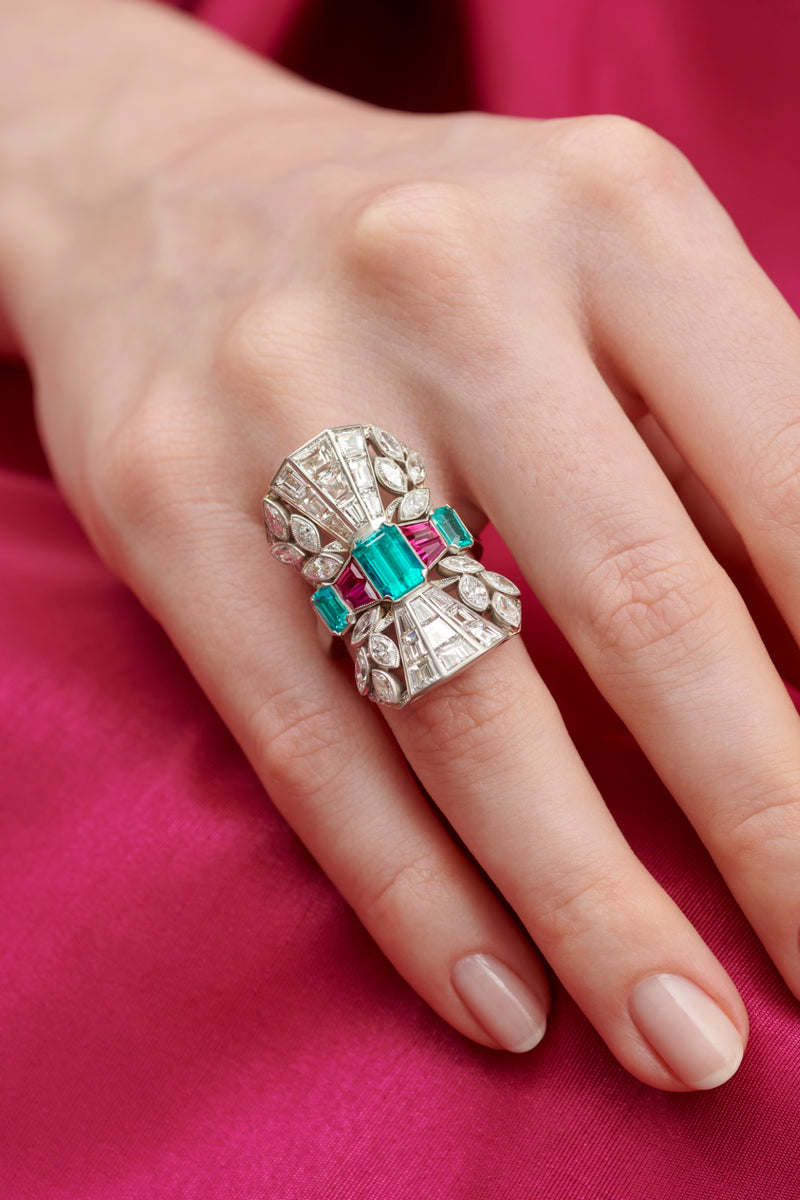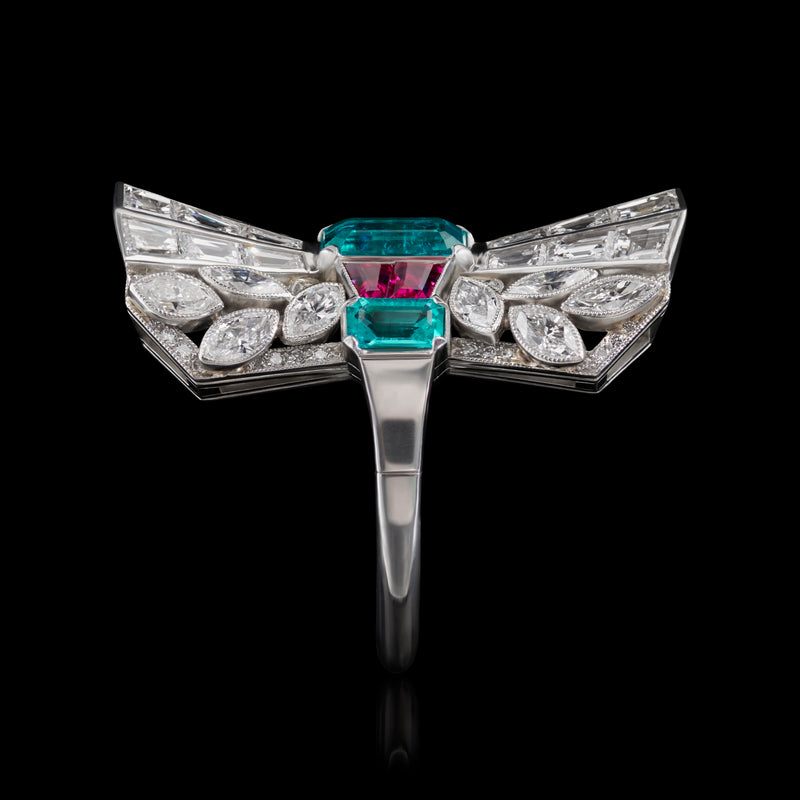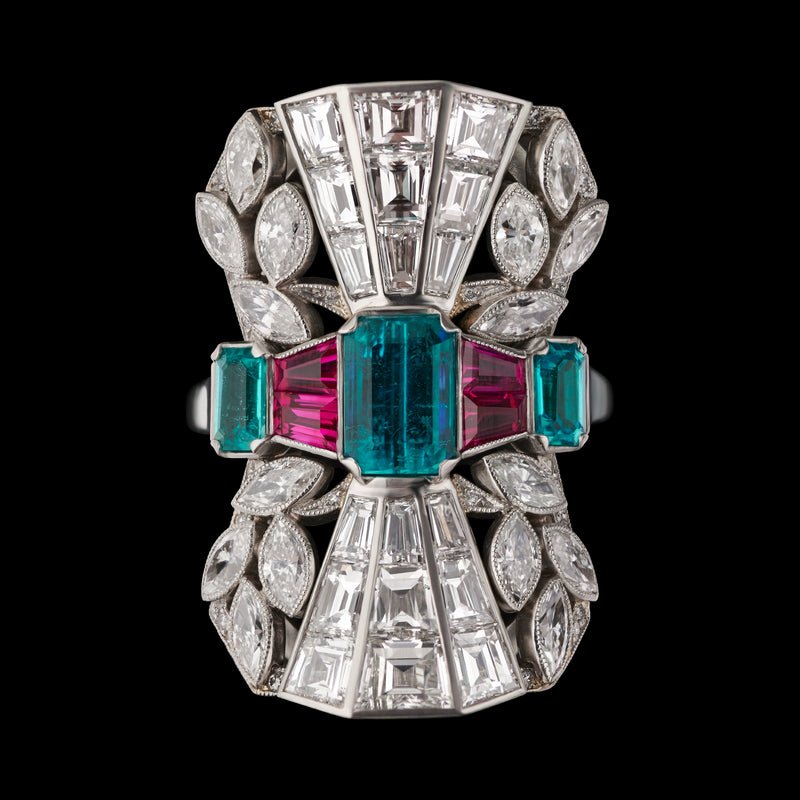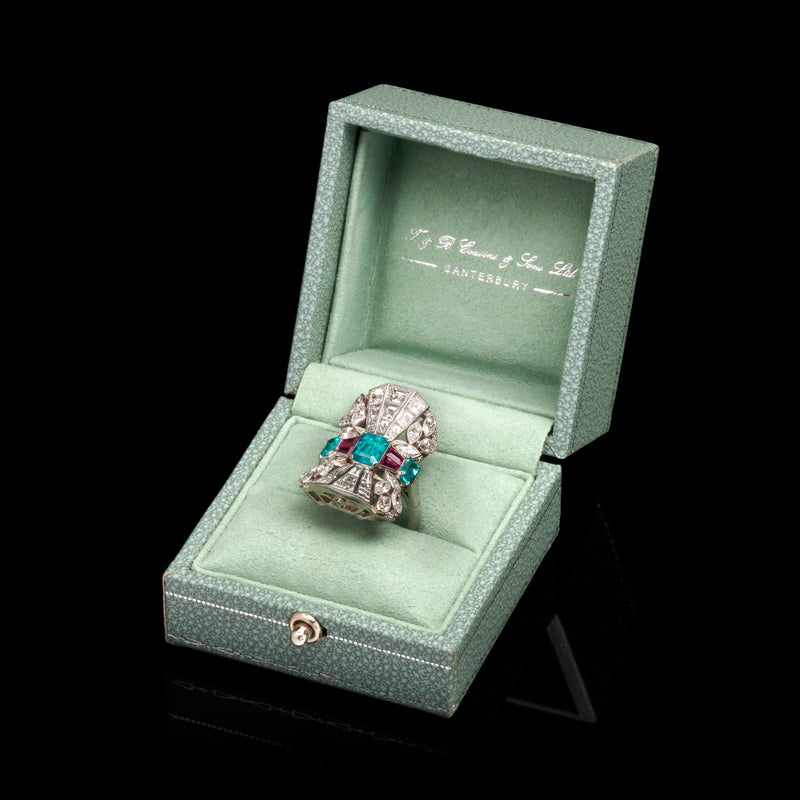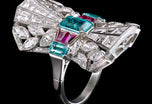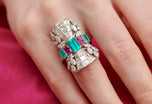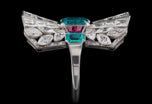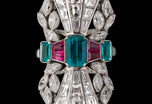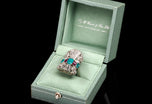 The Breathtaking 'Stingray Blue.' A Unique Paraiba Tourmaline, Burma Ruby and Diamond Ring.
This incredible Art Deco inspired ring has three magnificent true Brazilian Paraiba blue Tourmalines of the very finest intensity of colour and tropical water clarity; they are exceptional gems. The centre stone weighs 1.88 carat, the outer pair weigh 0.58 carat in total and are set with specially cut tapered Burma rubies of 1.85 carat total.
The singular and dramatic theme of the ring required 5.40 carats of trapeze cut diamonds cut to fit, 1.78 carats of navette cut diamonds cut to fit, and 0.20 carat of brilliants, all are 'River' D/E colour ( Exceptional white plus/ Exceptional white) IF/ VVS clarity. An amazing 7.38 carats in total.
The mount is an architectural masterpiece in all platinum, with a wonderful saddle like form that sits on the finger to perfection. 
A true Paraiba work of art, with a colour only rivalled by the electric blue flash of the Stingray.
Read more