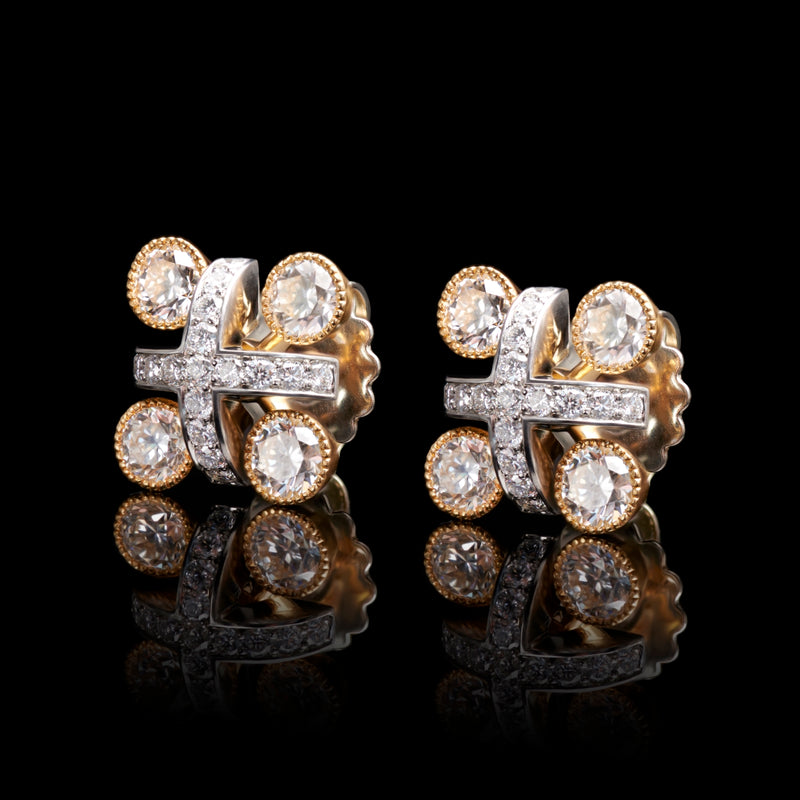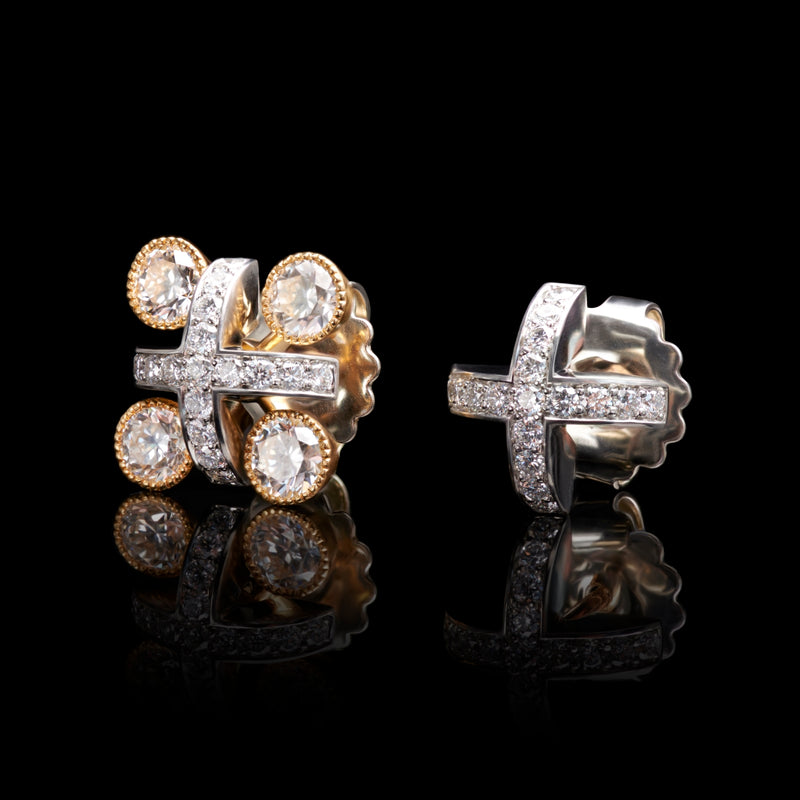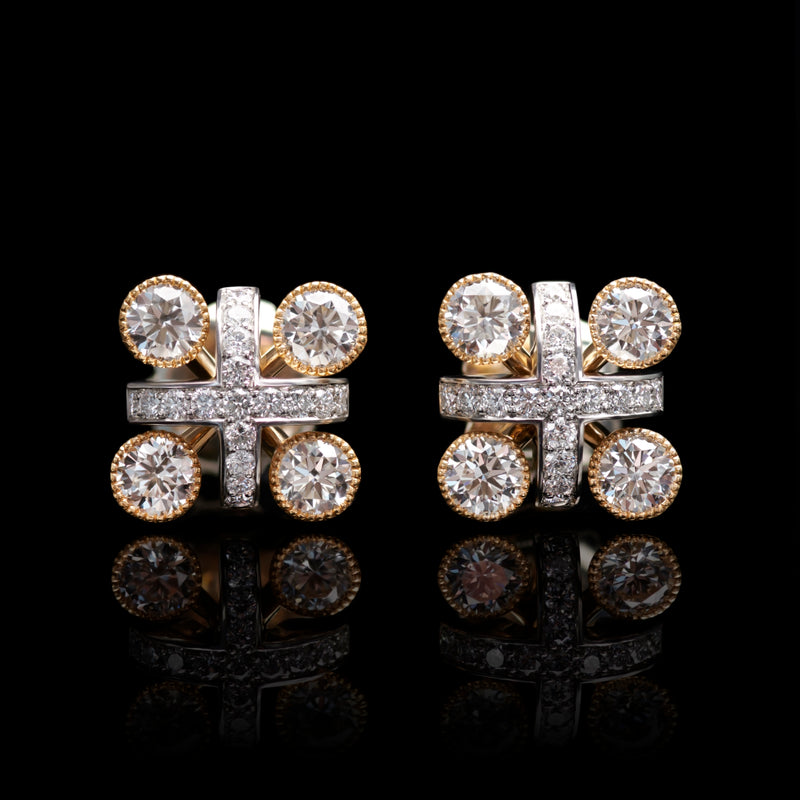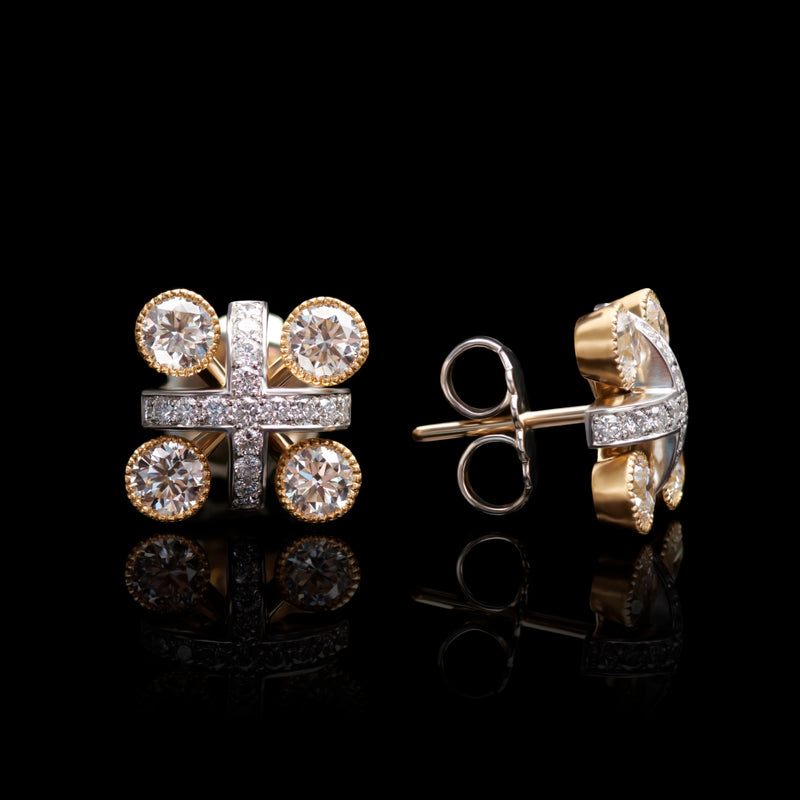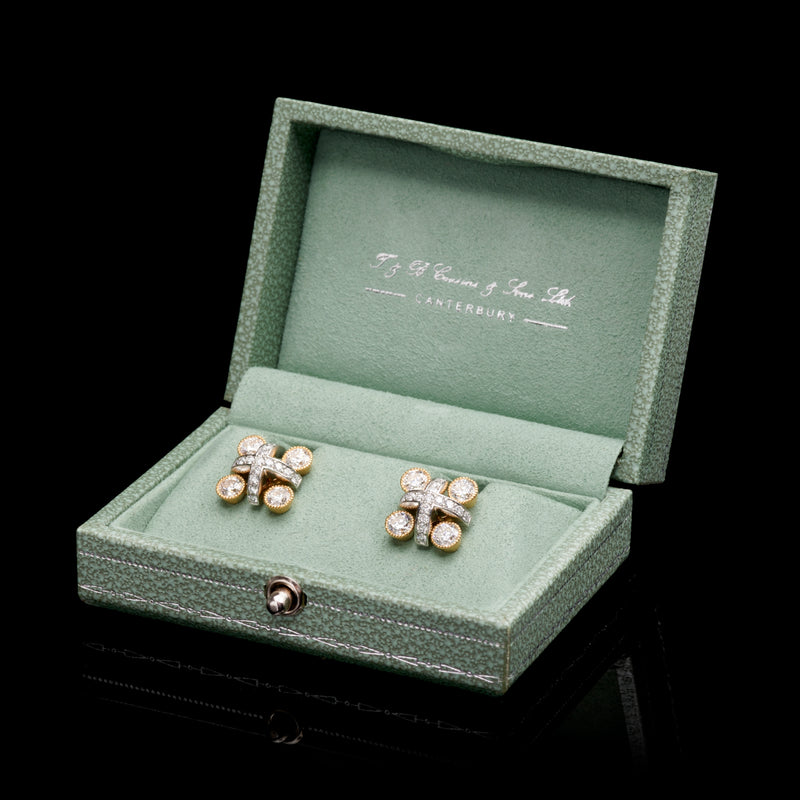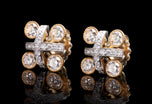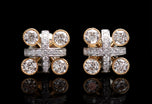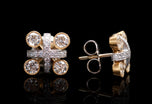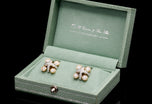 The captivating Cousins Two in One diamond cluster earrings
The idea of interchangeability in earrings is not new, indeed H.R.H. Her Majesty the Queen had a magnificent pair of antique diamond drop earrings with interchangeable coloured stone centres.
The Cousins 'Two in One' has the potential to have multiple interchangeable surrounds.
At their centre is a beautifully-shaped 'Kiss', these are platinum and are set with 34 brilliant cut diamonds of 0.57 carat total weight, all E colour (exceptional white) VS1 clarity. 
The closely fitting detachable surrounds are all 18 carat yellow gold, each set with four brilliant cut diamonds. The eight brilliants weigh 2.44 carats total, all E colour (exceptional white) VS1 clarity.
The 'Kiss' centres can be worn to great effect by themselves as delightful everyday stud earrings that sit to perfection on the lobe; or, by attaching the surrounds for an incredibly dazzling ' Full Illumination' for an evening function.
We can of course make additional bespoke surrounds set with fabulous coloured stones to make your collection in to a 'Three, Four, or even Five in One.'
Wonderful adaptability.
Read more