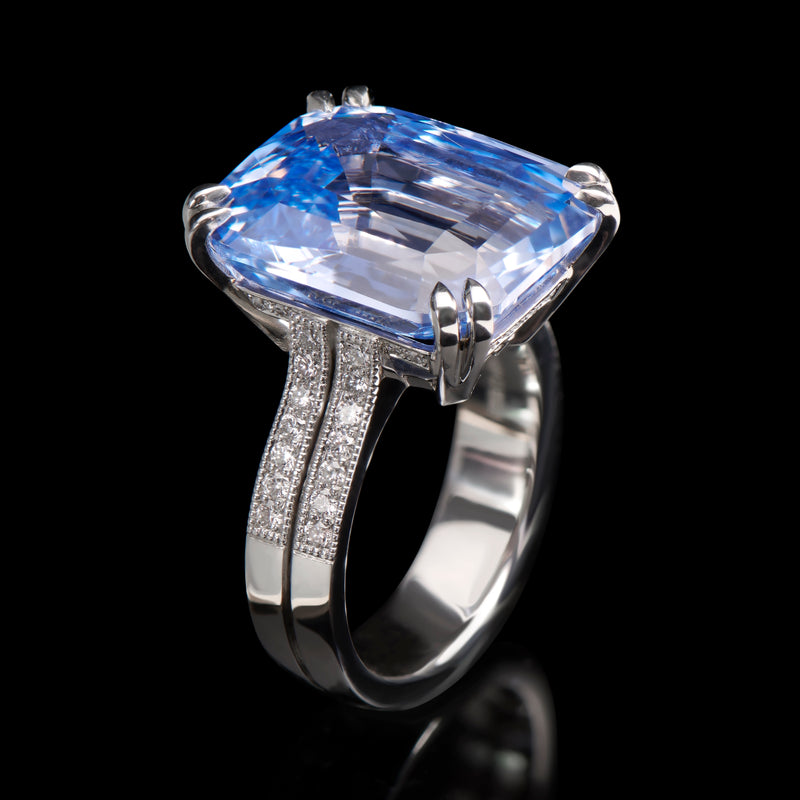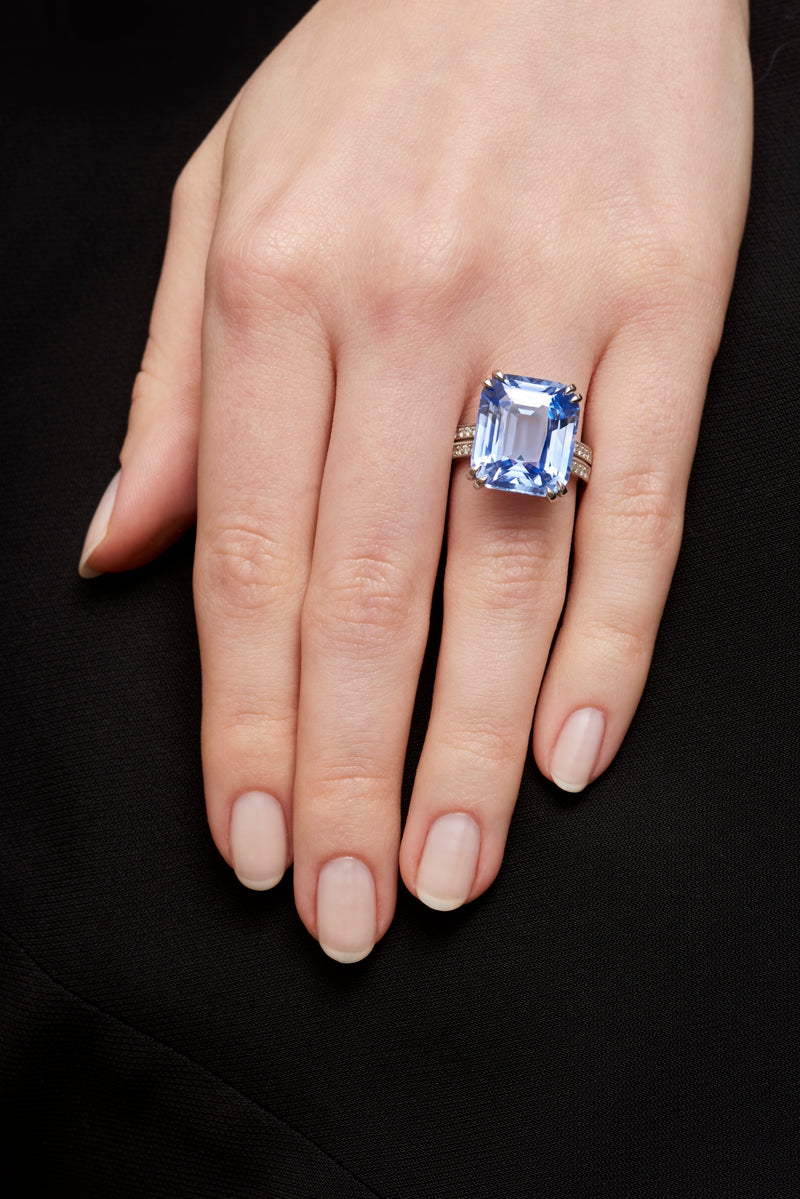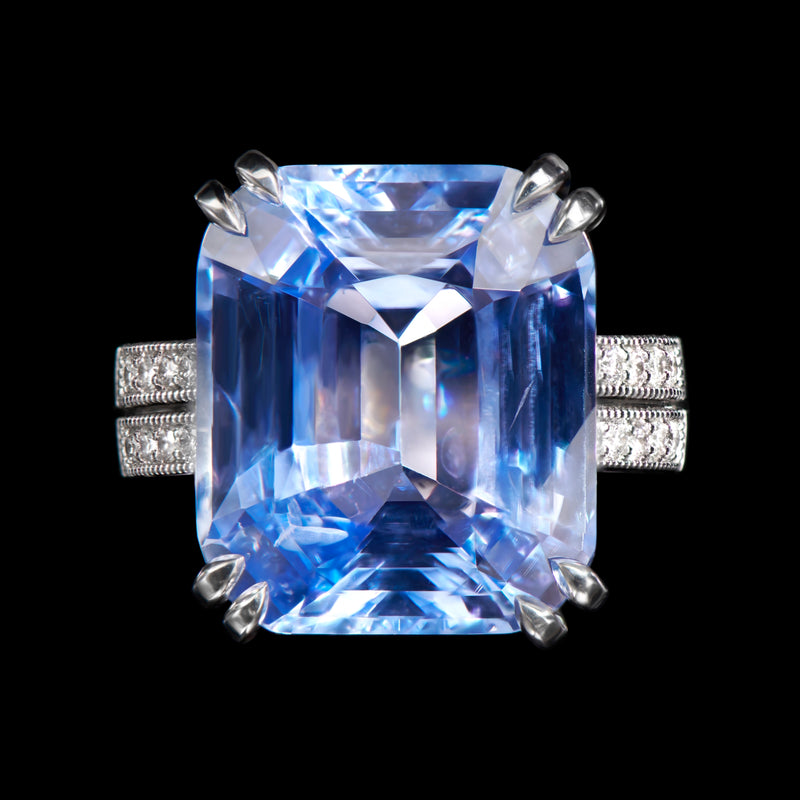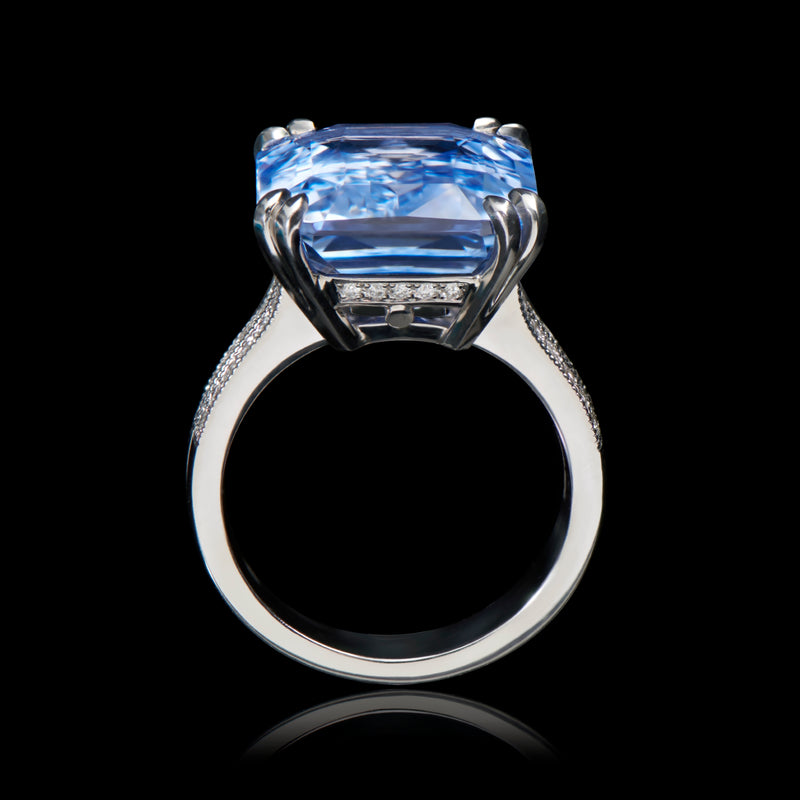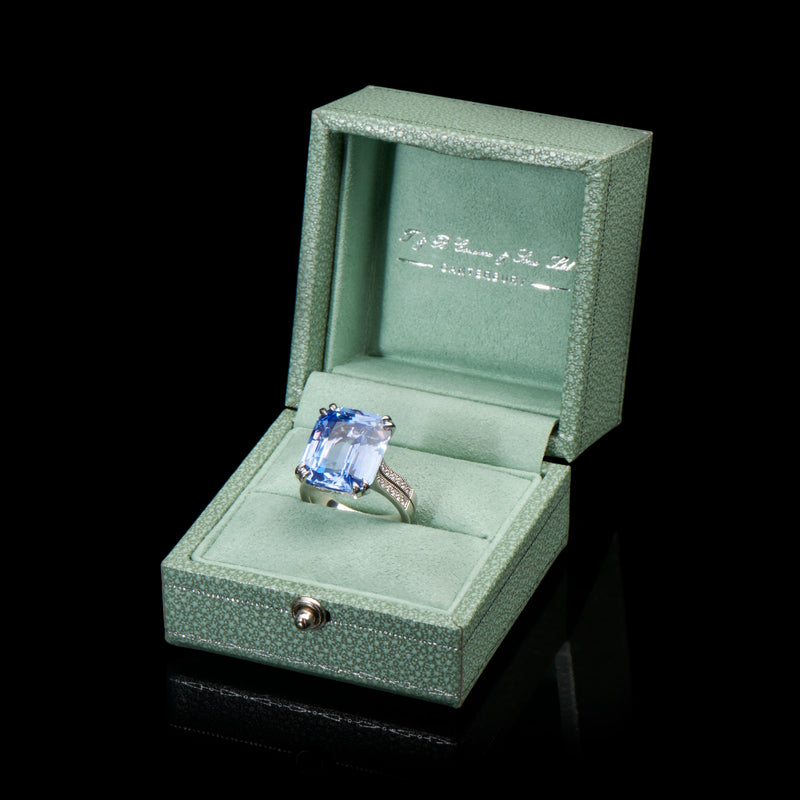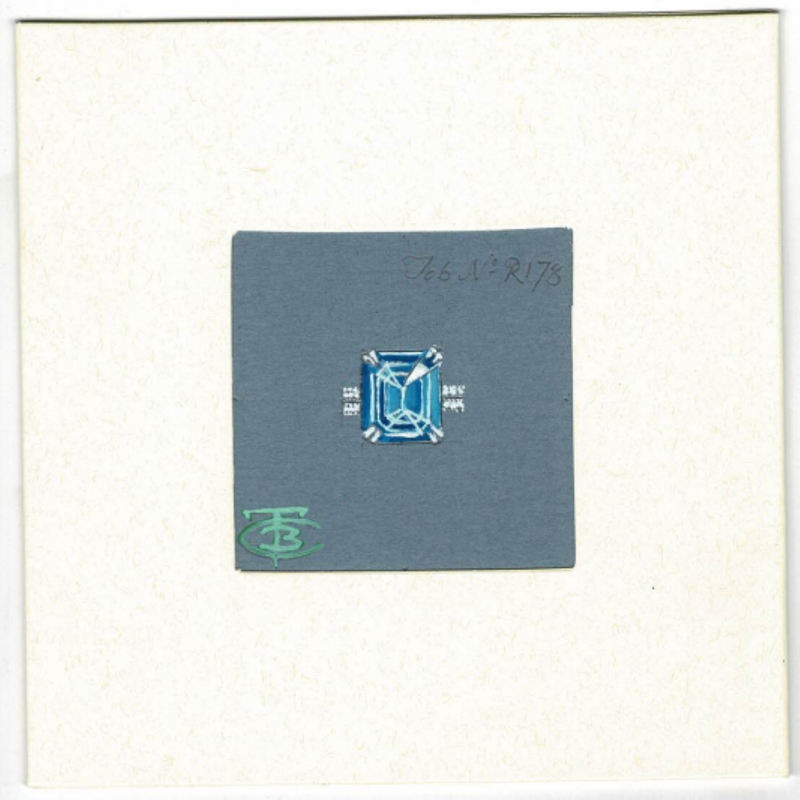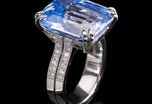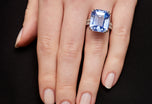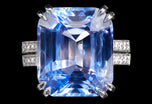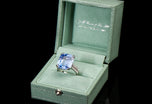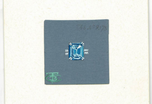 "The Celestial Sapphire" A breathtaking single sapphire ring
This outstanding sapphire was cut and polished specifically for Cousins, and we are enraptured by the resulting gem. The wonderfully crystalline vibrant blue is best described as heaven-hued. It weighs a remarkable 19.15 carats and was found in Sri Lanka. 
Nigel's design for the all platinum ring displays the sapphire without distraction in a beautifully shaped collet, with twin diamond set rail shoulders with a total of 46 brilliant cut diamonds, all E colour VS clarity, total weight 0.35 carats. These parallel precision rails create the effect of twilight shimmering, dramatically contrasting to the bright white highlight of sparkle from the diamonds.  
This stone has undergone heat treatment and is very clear to the naked eye making this gemstone incredibly rare considering its size. The wonderful blue hue makes this ring complementary to many different occasions and outfits because of its subtlety in colour but fantastic visual impact: envision it being worn with a little black dress and let the ring do the talking. 
An incomparable ring and something truly astonishing.
Size M
Read more
Product Reference: 021 001 0028
£39,965.00