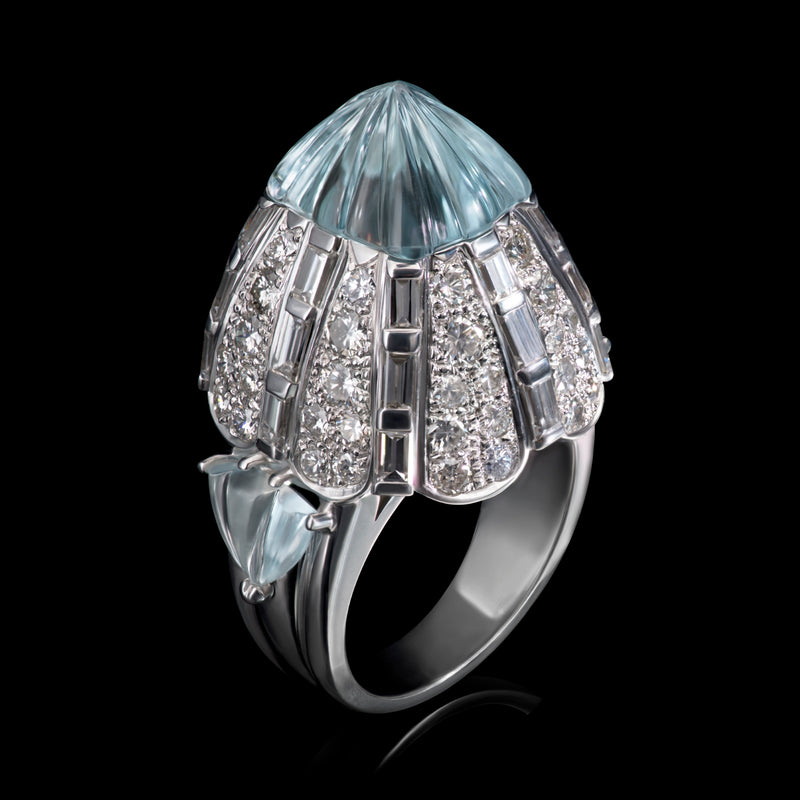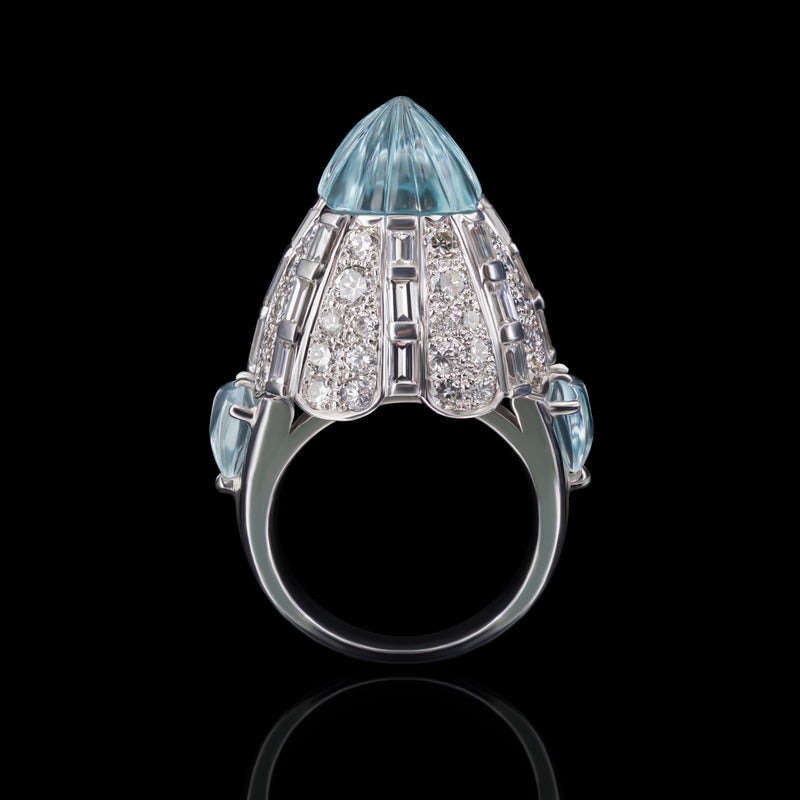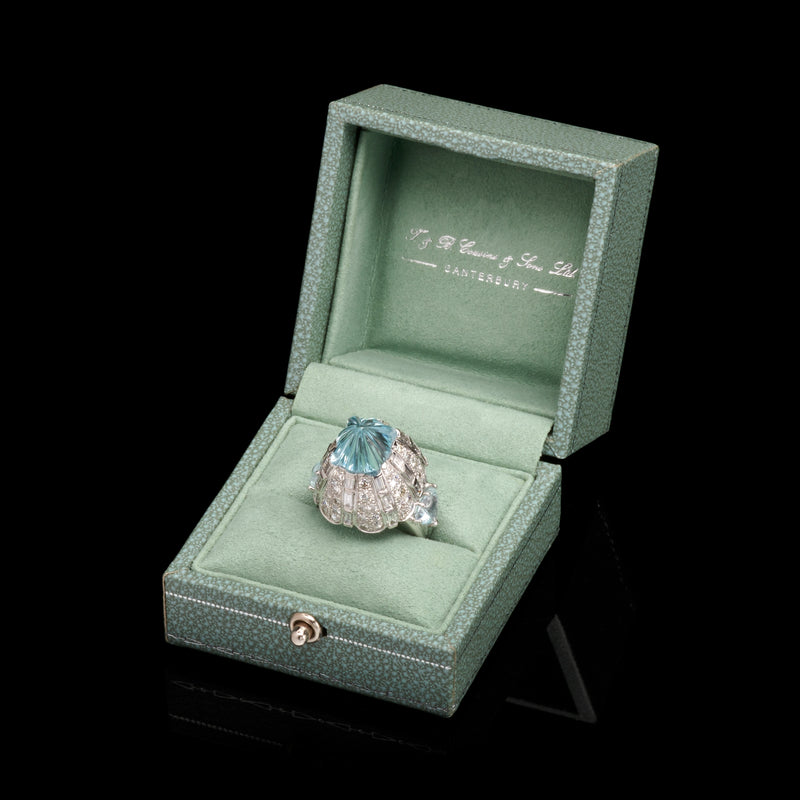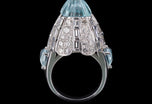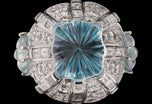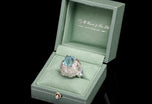 'The Comet' A Spectacular Carved Aquamarine & Diamond Cluster Cocktail Ring
 Two individual artistic minds nearly 60 years apart combined to create this remarkable ring.
It began with the beautifully constructed 18 carat white gold mount with alternating vertical panel rays set with baguette and brilliant cut diamonds that was conceived and made in the early 1960's. 
' The Comet ' six decades in transit then passed to our stock and drawing board. We have taken the original concept and cut, carved, and polished three fluted Aquamarines to align with the diamond rays to perfection. The principle Aquamarine has an invisible setting edge, so there is a seamless transition between the diamonds and the Aquamarine. 
A truly unique work of jeweller's art spanning the generations, the culmination of diamond setting skills, incredible lapidary work in carving the Aquamarines, and amazing invisible setting. 
An awesome ring, let it light up your night sky.
Read more
Product Reference: 025 004 0003
£22,580.00