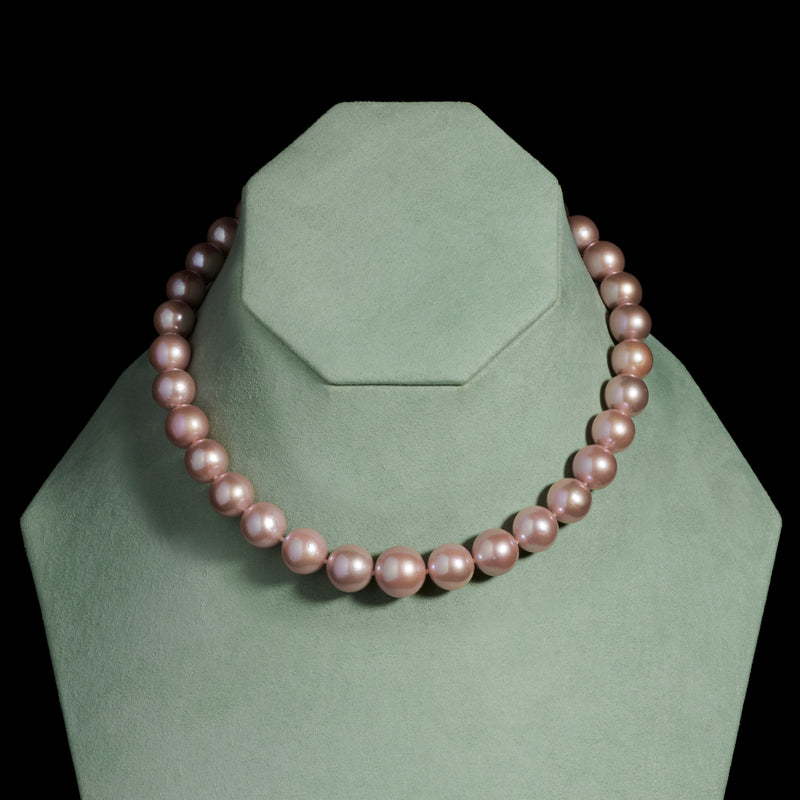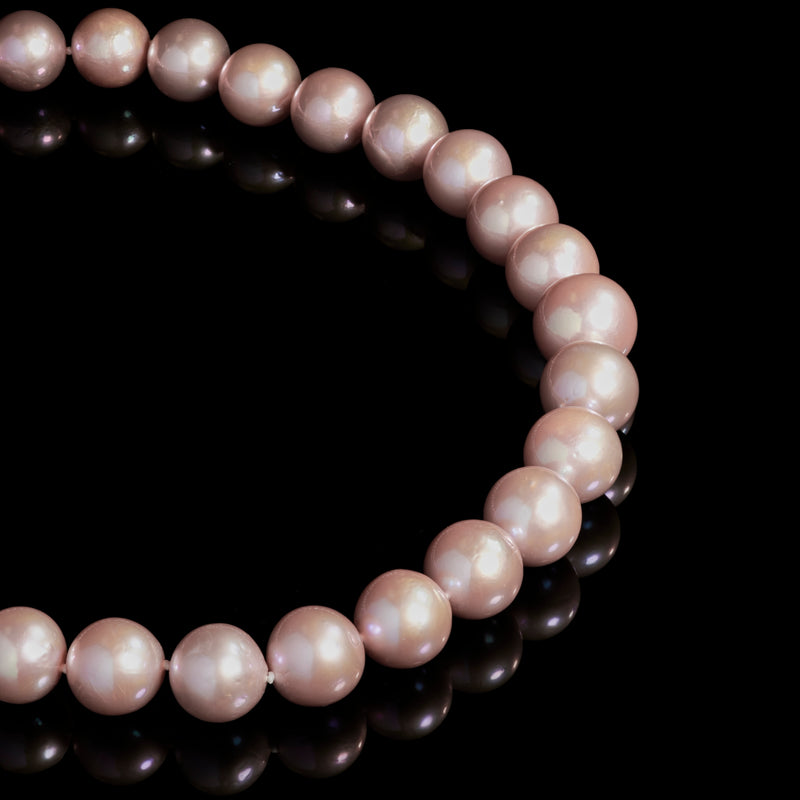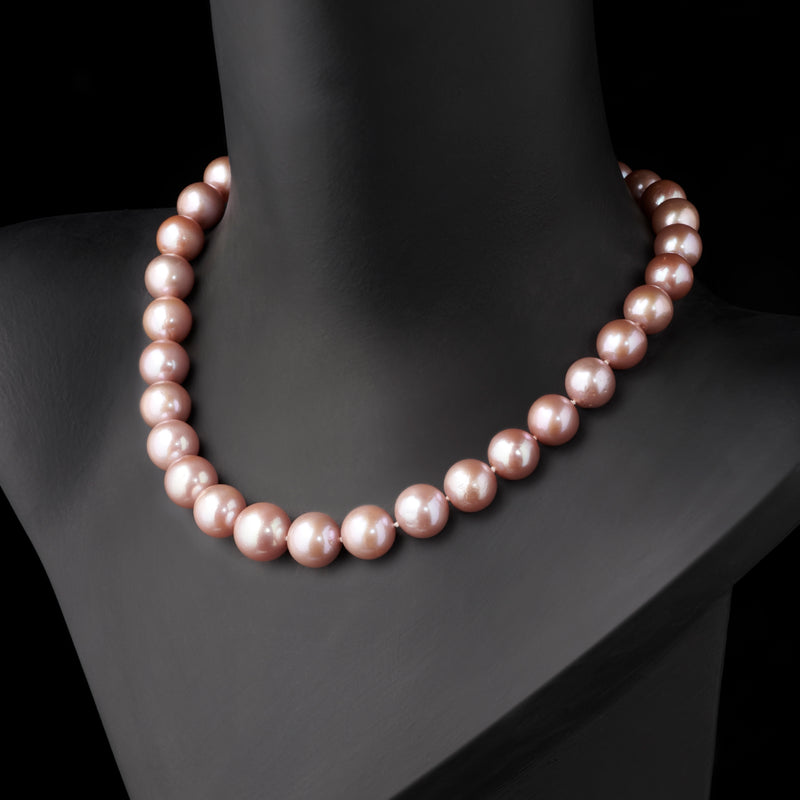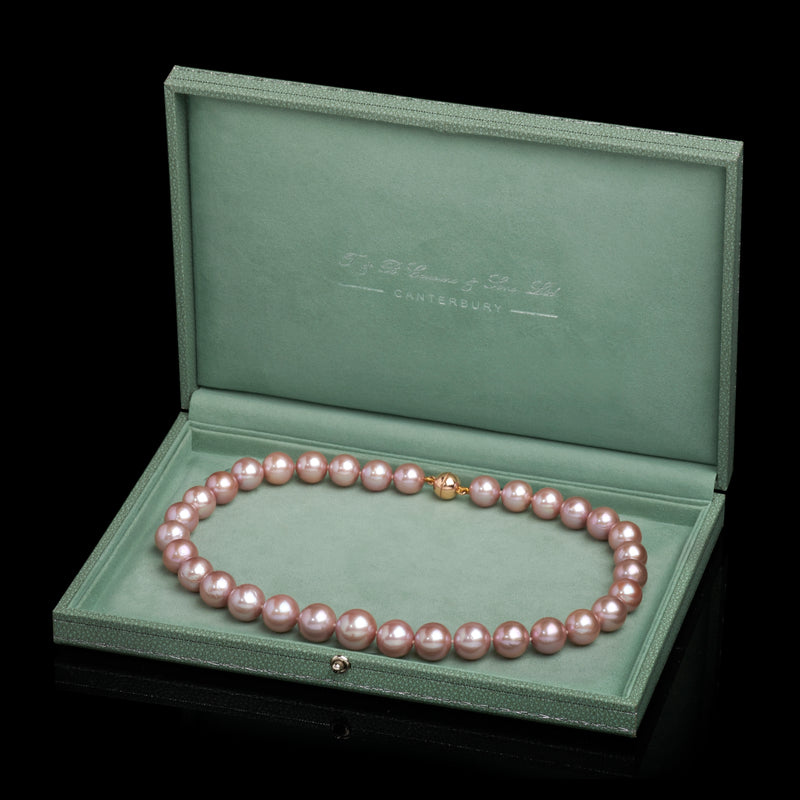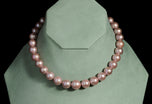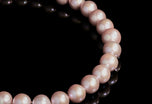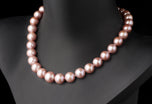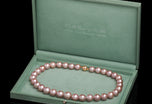 A Damask Pink Pearl Collar Necklet
The very beautiful deep glowing damask pink of these pearls is quite extraordinary. They are all natural colour, nucleated freshwater cultured, with a length of 17". 
We purchased the pearls from a pearl merchant in the most traditional way, as a skein. Their colour and lustre was irresistible. We have made the collar necklet using all the pearls from the skein threaded on silk to a 14 carat warm yellow gold magnetic clasp. 
It is an absolute delight to behold, and looks so beautiful when seen against the skin.
Near matching pearls.
Read more