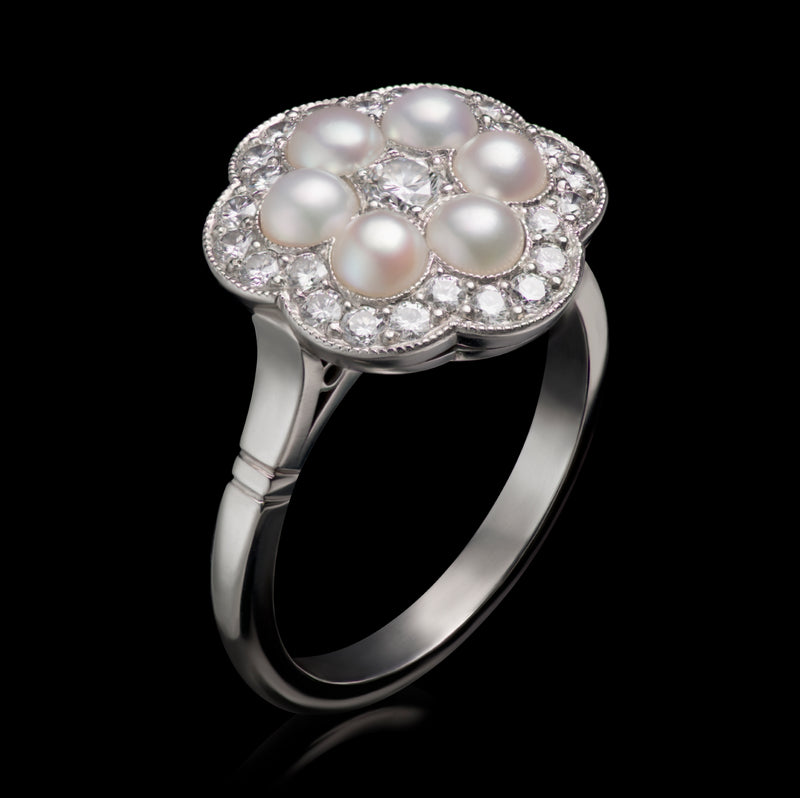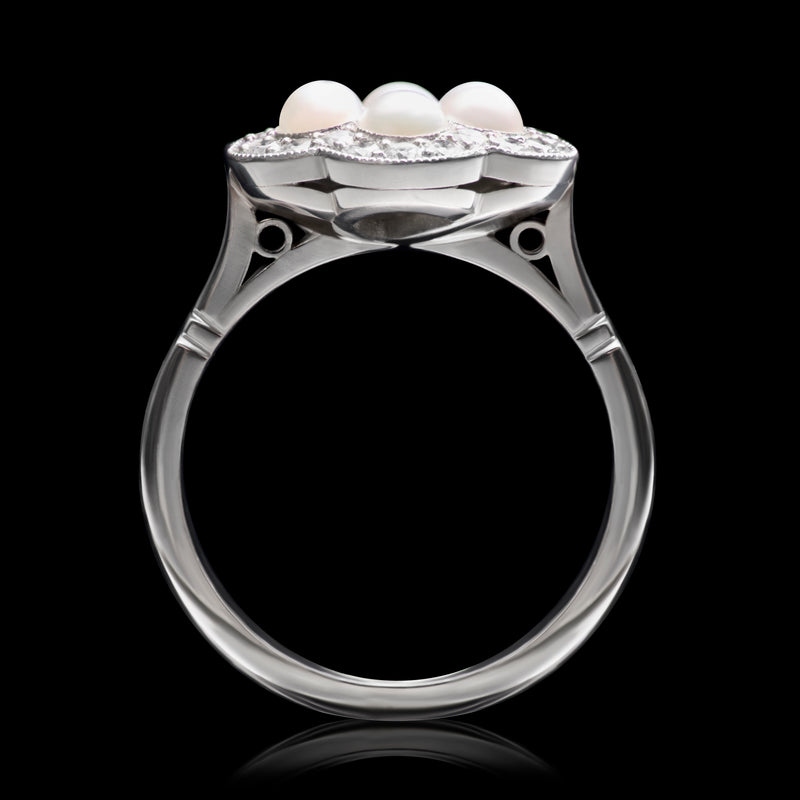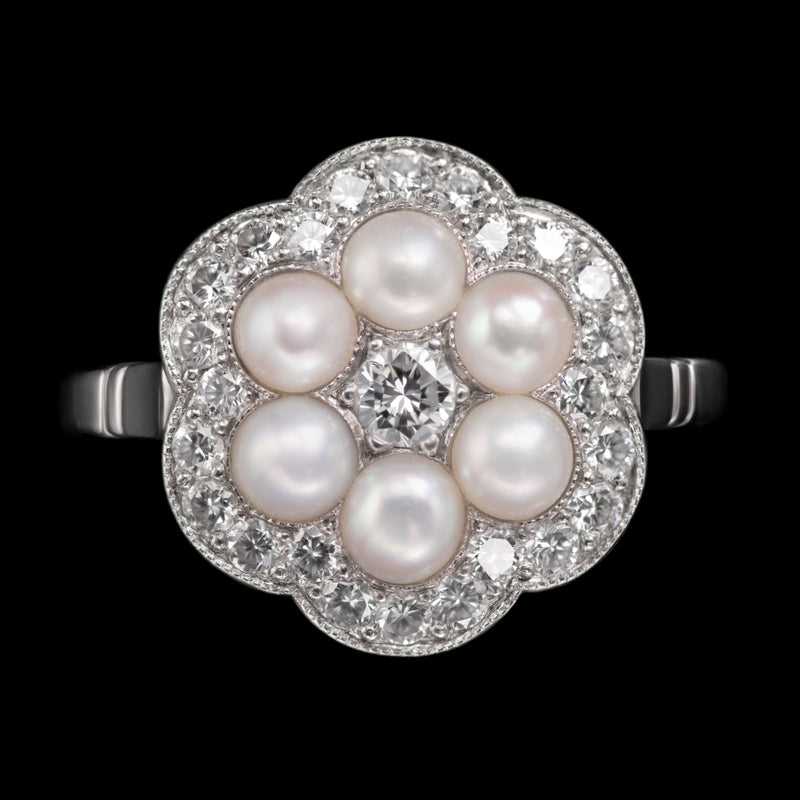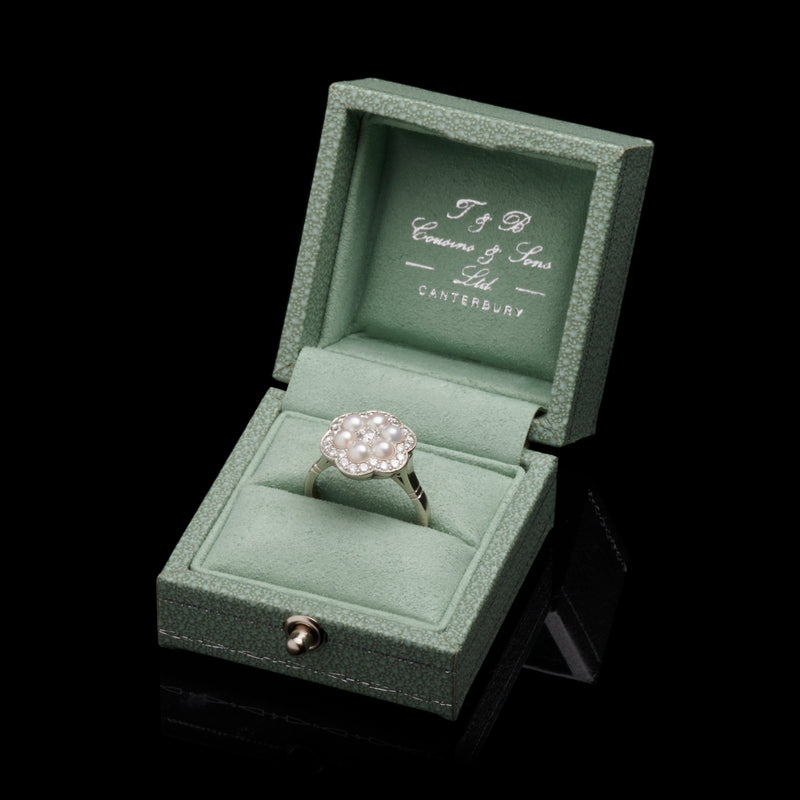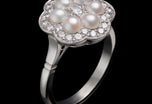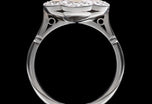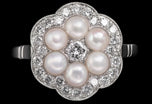 A Natural Half Pearl & Diamond Cluster Ring
This lovely ring we made alongside a pair of matching cluster earrings (MS 4356), all were inspired by the flower head of an Alpine Buttercup. We first made this design over 40 years ago in all diamond. 
In this ring one sees the wonderful soft silvery lustre of the pearls in combination with the intense luminosity of the diamonds, and it is simply a delight. The ring is all platinum with incredibly precise setting work. 
We do not frequently make matching ring and earrings, but in this case the design works to perfection in each form. Do take a few moments to study the setting work with the magnifying function, as it is an excellent representation of the skill of the craftsman at the very highest level of his craft. 
A very beautiful, and most unusual ring.
Read more
Product Reference: MS 4355
£6,795.00