Eternity Rings
In the long and rich history of rings, the full eternity ring is a relative newcomer. Full eternity rings became very popular during the early 1920's; the use of platinum as a new precious metal enabled a strong and durable ring to be made with diamonds or coloured stones set to completely encircle the finger.
A little later came the idea of a half eternity ring, which allowed for finger size adjustment. 
We hope you enjoy browsing our creative collection of rings, several patterns of which are direct descendants of those ground breaking early 20's rings.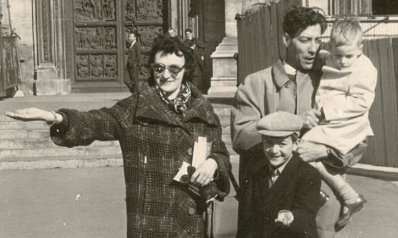 Influence from a Golden Age
Our eternity rings are very special, many of our patterns have their origins in the 1920s and 30s. We still apply all the same guiding principles in their making that were developed by our Grandfather Stan over a century ago.
Each and every eternity ring is individual, most usually made bespoke for the client.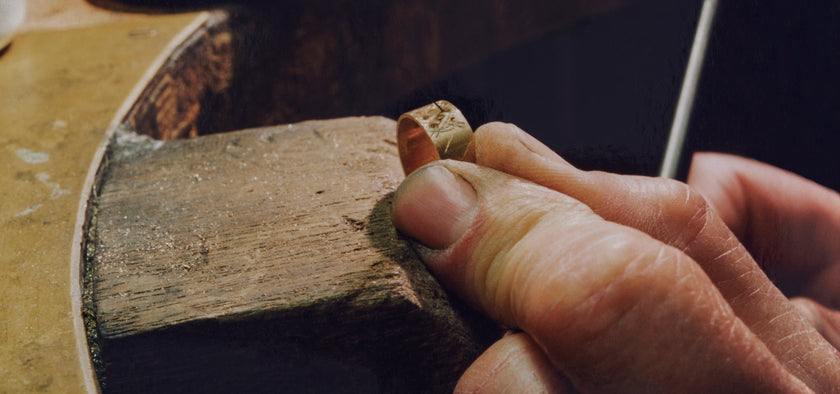 Grandfather's Thoughts
We only use the very finest quality materials, only full cut diamonds, most usually E colour (Exceptional white), and maximum possible stone size for the dimensions of the ring, so that the finished result is full of sparkle.
We set the stones with great care, precision and accuracy as close to each other as possible, to ensure that as little platinum or gold is visible between the diamonds, so that the finished ring is a shimmering ribbon of vibrancy.
Your Rings
Where possible we rope back pierce so that the inner surface of the ring is also a delight to behold.
We carefully consider the strength and durability of the ring, also ensuring that it is blissfully comfortable on the finger.
An Anniversary to consider
If your wedding anniversary is approaching, think about giving a little attention to your rings. We can give your wedding rings a little careful tender loving care. A wedding ring is often amazingly resilient, worn continuously everyday, it is bound to gather signs of abrasion, and occasional knocks, We can restore a ring, even a very old ring, to its beautiful former glory.
It is a very lovely, and rewarding job to undertake, and, should it be needed, we can also skillfully adjust the finger size at the same time. So please don't persevere with a ring that is either too loose, or too tight.