Engagement Rings
Across cultures, the giving of a ring as a token of love has been a symbol for centuries. There is something deep within us that is uniquely associated to the giving of a special ring as a lifelong symbol of love.
We will guide you to find the perfect ring - the gift which encompasses more than words can say.

Success Guaranteed
From advice about style, size and fit, to practical considerations of wear and comfort, a complete and personal service is given right down to beautifully gift wrapping your engagement ring.
You are in safe and knowledgeable hands.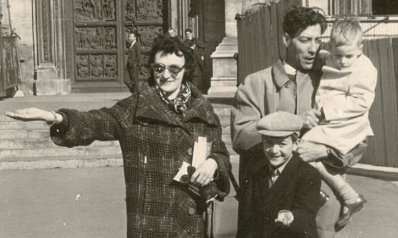 Influence from a Golden Age
The deep fascination and passion our Grandfather held for jewellery from the ancient world has a direct influence on many of the shapes, forms, and proportions of our hand made wedding rings today.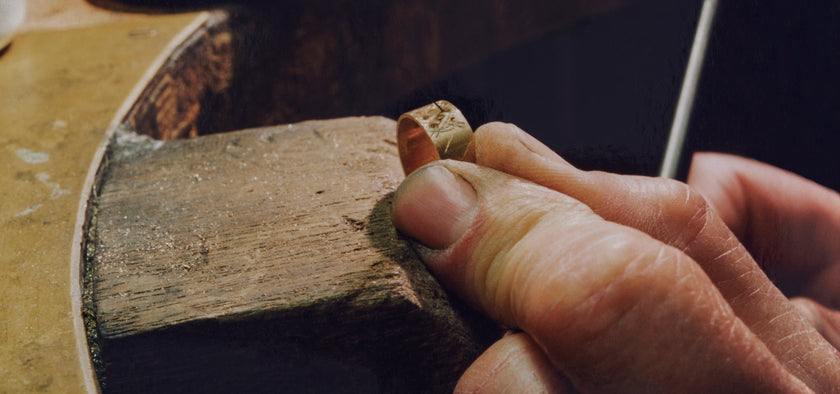 Grandfather's Thoughts
He observed that rings from antiquity often had the most remarkable silky smoothness that imparted a blissfully comfortable feel on the finger. He found that frequently, fine gold rings from antiquity had naturally worn to a subtly curved and rounded internal contour, as pleasing as the smoothest water-worn pebble on a beach. This remarkable silky smoothness made it apparent that these contours were key to the comfort of a ring.
Your Rings
When you consider that you will wear your ring continuously, it is important that it is comfortable. Using cross sections inspired by these very early rings, a ring made just for you will be as comforting as the finest Mulberry silks.
Please Contact Us to book your consultation to choose your wedding rings.
An Anniversary to consider
If your wedding anniversary is approaching, we can give your wedding rings a little tender loving care. A wedding ring is often amazingly resilient, worn continuously everyday, it is bound to gather signs of abrasion and occasional knocks.
We can restore even a very old ring to its beautiful former glory. It is a satisfying job to undertake, and should it be needed, we can also skillfully adjust the finger size at the same time.
So please don't persevere with a ring that is either too loose or too tight.